Mariah Kramer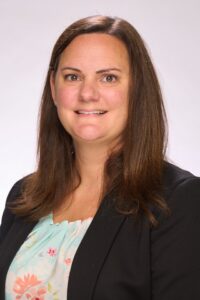 Senior Lecturer, Cinema & Media Arts
(she / her / hers)
Buttrick 003A
mariah.kramer@vanderbilt.edu
CV
Education
MFA – Film and Video Production, University of North Carolina Greensboro
Specializations
Film Festivals
Festival programming
Documentaries
Production
Independent Film
Biography
Mariah Dunn Kramer is a multi-modal filmmaker with a focus on documentary filmmaking.  She has received multiple awards for her work, which has been screened in festivals such as the Portland Oregon Women's Film Festival, Cucalorus Film Festival, and the Bend Film Festival. Mariah's short documentary, This is My Home Now, was broadcast on PBS and the World Channel. Mariah is a co-founder of the Uptilt Film Fest, North Carolina's only female & gender expansive film festival, where she now serves on the board of directors. During her time as a Lecturer at the University of North Carolina Wilmington she also developed a budding student fellowship program for the festival.
Mariah received her M.F.A. in Film and Video production from the University of North Carolina Greensboro. Her graduate thesis film, The Healing Power of Art, won both the Audience Choice Award at the BolderLife Film Festival in Denver and a Royal Reel Award from the Canada International Film Festival. Mariah's work is inspired by her fascination with the fact that life is filled with moments that feel unique to the individual but are in fact universal. Her films strive to explore this phenomenon by telling stories about the resilience found within the human spirit.
In the classroom, Kramer inspires her students with her deep knowledge of independent filmmaking, festival programming, and exhibition. Mariah is committed to building community partner relationships that connect students with applied learning experiences that allows them to build meaningful connections within the industry and to find their voice as filmmakers.