Madeleine "Mickey" Casad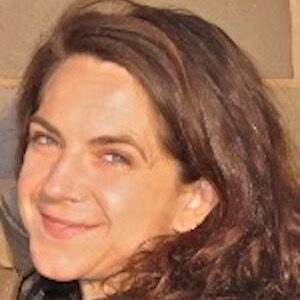 Senior Lecturer, Cinema & Media Arts
Executive Director, Vanderbilt Center for Digital Humanities
(she / her / hers)
Buttrick 003F
m.casad@vanderbilt.edu
CV
Education
PhD – Comparative Literature, Cornell University, 2012
Specialization
Digital humanities
Race, gender, and technology
Digital archives
Cultural memory
Posthumanism
Biography
Madeleine Casad is Executive Director of the Vanderbilt Center for Digital Humanities and a member of the faculty in Cinema & Media Arts.
She holds a PhD in Comparative Literature from Cornell University, where she wrote one of the department's first comparative media dissertations. Her academic interests involve power, identity, and contested public memory across varied technologies of recording and storytelling, with an emphasis on digital media. From 2011-2016, she was Associate Curator of the Rose Goldsen Archive of New Media Art at Cornell, where she managed outreach, education, and preservation initiatives for a media art collection that spans six decades of global history.
A digital humanities advocate and administrator since 2011, she has developed educational programs in digital humanities for faculty and graduate students, directed graduate fellowship programs, and created graduate and undergraduate courses on the theory, practice, and conflicts involved in using digital methods for humanities research.
At Vanderbilt, she regularly consults on digital project development and works alongside the Office of the Vice Provost for Research Information Technology, the Data Science Institute, and the Vanderbilt University Libraries to advance new experimental research at the intersection of digital technology and humanistic inquiry.
Prior to coming to Vanderbilt, she taught courses on cinema, literature, and video games at Cornell University and Ithaca College.
Courses
Bodies on Screen (w)
Computational Humanities
Critical Digital Humanities
Digital Public Humanities
Digital Storytelling
Introduction to Digital Humanities
Media, Memory, Story (w)
Working with Data