Degree Requirements
Master of Arts in Latin American Studies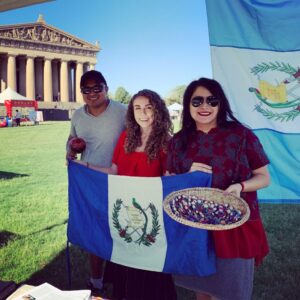 The master of arts (M.A.) in Latin American studies requires coursework and a master's thesis with Latin American content or with subject matter that is closely related to the area. Candidates for the M.A. must complete  LAS 5901- Research Seminar, an interdisciplinary seminar which focuses on research methodologies and materials for Latin Americanists. Master's degree candidates are expected to demonstrate language competence in Spanish, Portuguese, Haitian Creole or K'iche' Maya. This means advanced proficiency in one of the four languages and intermediate proficiency in another. The program will accept admissions for 2021 exclusively through our FLAS Academic Year Program.
Dual Degree Programs
CLACX has established three dual degree tracks at the master's level in conjunction with professional programs at Vanderbilt. Each program lasts three years and CLACX provides a comprehensive financial aid package for the first four consecutive semesters. Financial aid for these programs is only available to US citizens or permanent residents. Potential candidates must apply independently and be accepted simultaneously to both the Graduate School and their chosen professional program to enter the dual degree track.