Aid and Awards
Please submit all applications and direct any questions via email to Gretchen Selcke, CLACX Assistant Director.
FLAS Academic Year Fellowships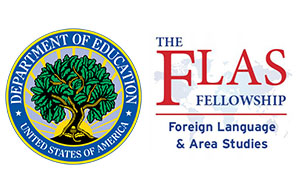 The Department of Education has designated CLACX as one of its Foreign Language and Area Studies (FLAS) Programs. FLAS funding supports the academic year study of Portuguese, K'iche' Mayan, or Haitian Creole at Vanderbilt. The FLAS program is intended to create a pool of advanced language learners with relevant area studies knowledge. FLAS fellowships are for one year only, although recipients can reapply for the next year's competition.
A student is eligible to apply for a FLAS fellowship if the student:
Is a citizen of or national of the United States; or
Is a permanent resident of the United States;
Is accepted for enrollment or is enrolled in an institution receiving an allocation of fellowships; and
Is in a program that combines modern foreign language training with area or international studies; or
Shows potential for high academic achievement based on such indices as grade point average, class ranking, or similar measures that the institution may determine;
Is enrolled in a program of modern foreign language training in a language for which the institution has developed or is developing performance-based instruction
 Applications for the 2024-2025 AY will be available in December 2023, and due February 1, 2024.
Student Summer Awards
CLACX administers summer awards available to both graduate and undergraduate students pursuing research projects in Latin America.
Simon Collier Travel Award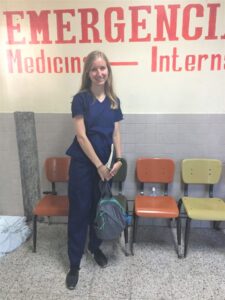 The Simon Collier Travel Award in Latin American Studies provides grants for research related travel to undergraduate and graduate students studying Latin America. Competition is open to students proposing research in any Latin American country, although preference will be given to projects carried out in Argentina or Chile. Awards are intended to cover basic travel and subsistence expenses and may range from $500 to $2,500. The award honors the legacy of Professor Collier and his distinguished teaching and research career at Vanderbilt. The award is endowed through a gift from Professor Collier's sister, Mrs. Susan Cross.
Applications for the Simon Collier Travel Award for Summer 2024 will be available in December 2023.  Applications will be due February 1, 2024 with winners announced in March.
Foreign Language and Area Studies Fellowships
CLACX at Vanderbilt University receives funding from the Department of Education to support Foreign Language Area Studies (FLAS) Awards for Intensive Studies of Portuguese or indigenous Latin American languages. Fellowships provide tuition expenses for the study of Portuguese, Kˈicheˈ Mayan, or another indigenous language.
Any graduate or undergraduate student with Luso-Brazilian, Haitian, or indigenous language-related interests and who is a U.S. citizen/permanent resident is eligible to apply. Undergraduate applicants must have already attained intermediate-level proficiency in the target language. Graduate students, if at the beginner level, must be advanced speakers of another Latin American language to qualify.
 Applications for Summer FLAS Fellowships for Summer 2024 will be available in December 2023.  Applications will be due February 1, 2024 with winners announced in March.
For a list of FLAS Eligible programs, see the Consortium for Latin American Studies Program (CLASP) page here.
Tinker Field Research Grants 
The Tinker Foundation was created in 1959 by Dr. Edward Larocque Tinker. Its mission is to promote the development of an equitable, sustainable and productive society in Latin America and to enhance understanding in the United States of Latin America and how US policies may impact the region. Funding for these awards is provided by the Tinker Foundation and Vanderbilt University.
Awards are for approximately $2,500 each and are intended primarily to support travel expenses related to field research for individuals conducting pre-thesis or pre-dissertation research in Latin America during the summer of 2023. Any Vanderbilt graduate student with Latin American-related interests is eligible to apply. The award is NOT intended for advanced dissertation research, but rather to support initial hands-on field research and the development of independent research projects. These funds cannot be used for the promotion of a religion.
Applications for Graduate Field Research Grants for Summer 2024 will be available in December 2023.  Applications will be due February 1, 2024 with winners announced in March.