Borrow Books
Lending Library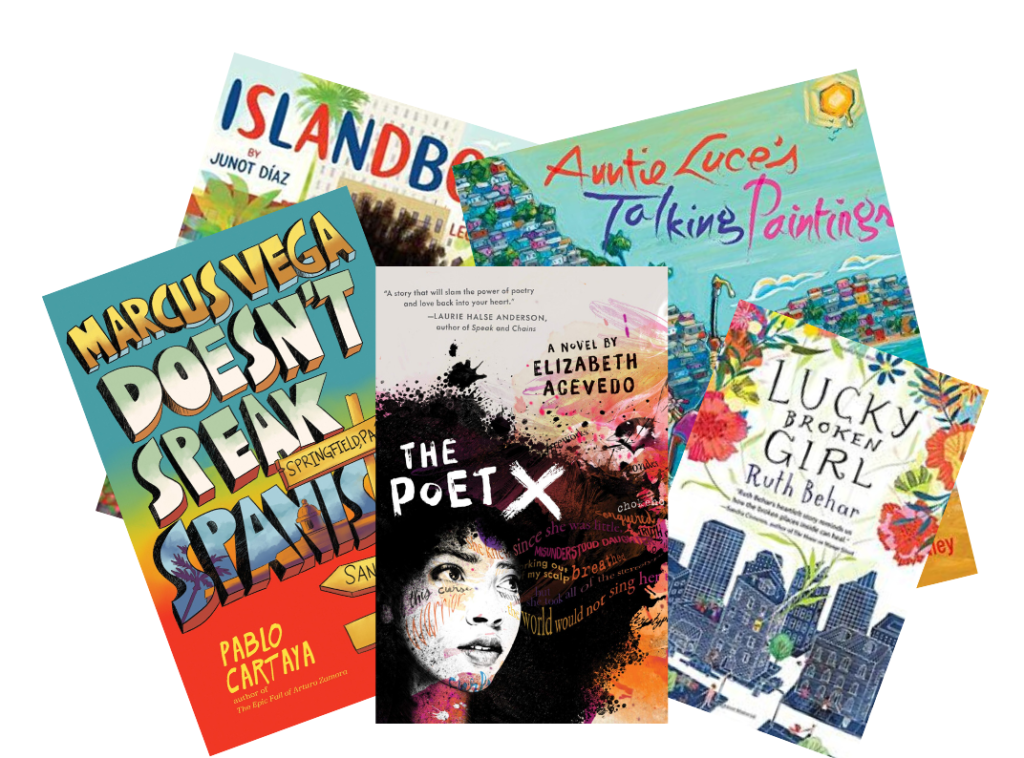 *Lending Library program is temporarily paused.
CLACX maintains a comprehensive collection of books, lesson plans, multimedia materials, and other resources to help teachers incorporate Latin American content into their classrooms. All materials are available to educators free of charge!
All requests for Lending Library materials are on a first-come, first-served basis and are subject to availability. CLACX suggests you submit your request with at least two weeks advance notice. Please contact us if you have any questions.
Need suggestions for diverse children's literature? Explore the Américas Award for recommended titles and related teaching resources.
Single Title Book Bins
The Poet X by Elizabeth Acevedo
The Other Half of Happy by Rebeca Balcárcel
American Street by Ibi Zoboi
A Hammock Between the Mangoes edited by Thomas Colchie
Silver People: Stories from the Panama Canal by Margarita Engle
Separate is Never Equal: Sylvia Mendez and her fight for Desegregation written and illustrated by Duncan Tonatiuh
Mexican WhiteBoy by Matt de la Peña
Yo no soy tu perfecta hija mexicana by Erika Sánchez
Zora Neale Hurston and a History of Southern Life by Tiffany Ruby Patterson