Vanderbilt CLACX awarded $1.7 million to build Latin American curriculum, enhance language training
A pair of U.S. Department of Education grants totaling $1.7 million awarded to Vanderbilt University's Center for Latin American, Caribbean, and Latinx Studies will allow for innovation in curriculum and promotion of public awareness about Latin America. 
The four-year grants, announced this month, designate CLACX as a comprehensive National Resource Center for Latin America; the NRC designation is the highest recognition an academic center can receive. Nineteen institutions in the country were selected as National Resource Centers for Latin America for the next four years, and of these, Vanderbilt and Stanford University were the only stand-alone private institutions. 
Vanderbilt researchers Celso Castilho, director of CLACX and an associate professor of history, and Avery Dickins de Girón, executive director of CLACX, will develop four new initiatives designed to enhance curriculum.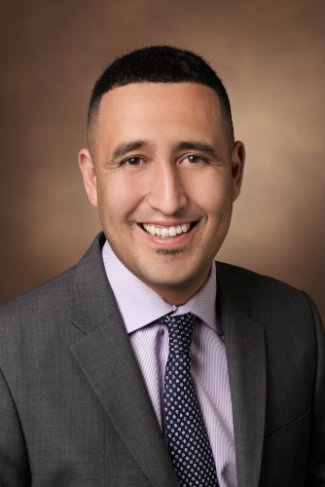 The researchers will launch the CLACX Southern Consortium, a regional partnership focused on curriculum building and language training related to Latin American studies. Members of the consortium include Tuskegee University (HBCU), Tennessee State University (HBCU), the University of Texas at Arlington (HSI) and Jacksonville State University.  
In addition to hosting a series of rotating workshops at collaborative institutions, the consortium will expand instruction in Portuguese, support community-based art projects, highlight the Vanderbilt University Press Critical Mexican Studies series and sponsor an annual research conference for undergraduates.  
A second initiative seeks to broaden access to Afro Latin American Studies through working with unique archives at Vanderbilt, including the Slave Societies Digital Archive and the Manuel and Delia Zapata Olivella collections, through classroom-focused workshops and publishing online editions and translations of unedited documents. 
A third initiative funded by the grant will expand training and curricular opportunities at Vanderbilt. The grant will accelerate the creation of an interdisciplinary minor in Caribbean Studies, building on current offerings in Haitian Kreyòl and growing student and faculty interest in the Caribbean. The efforts intersect with CLACX's work in Latinx Studies and diasporic formations. Funding will also create new training sites in the Caribbean and Colombia for Vanderbilt Blair School students and a new clinical research site in Peru for students in medicine, expanding upon the center's strong initiatives in the professional schools. 
The fourth initiative focuses on public engagement. Over the next four years, CLACX will work with elementary and secondary educators through a series on contemporary issues in Latin America, the development of curricular resources and educator book clubs. CLACX will collaborate with community partners, including the Frist Art Museum, Cheekwood Botanical Gardens and the Global Education Center on educational programming for cultural arts events.
"This important grant will allow Vanderbilt to expand its already significant efforts in Latin American studies," said John Geer, Ginny and Conner Searcy Dean of the College of Arts and Science. "CLACX's valuable, interdisciplinary work has done so much to advance education, programming, and cultural awareness in this area. These efforts will be enhanced greatly by this federal funding."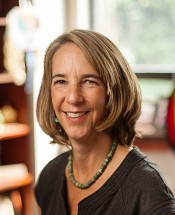 The grant funding is crucial to CLACX's commitment to making public engagement a meaningful component of CLACX's mission at Vanderbilt. The projects will strengthen the field of Latin American studies in the South, likely drawing new Latinx students to the institution. 
"We staked our application to a regional project, one where federal investment in Vanderbilt was directly linked to federal investments in the region. I want us shaping how the fast-growing Latinx student population at Vanderbilt and at our partner institutions in the South learn about Latin America," Castilho said.  
He added that he wants students to "understand, as we promote at CLACX, that Latin American Studies are intricately bound up with Latinx and Caribbean studies. Our public engagement, including in K-12 programs, will have a direct bearing on the curriculum building we do here." 
De Girón continued: "Building off our initiative to support Portuguese language instruction at Tuskegee University over the past four years, the funding will enable us to introduce new language training and study abroad opportunities for students at other regional minority-serving institutions. On campus, we will continue working to reach undergraduate students interested in Portuguese, K'iche' Mayan, and Haitian Kreyòl, while also maintaining our emphasis on training students in public health and other professional programs in these languages." 
Castilho and de Girón said CLACX was well positioned to receive the grants because of Vanderbilt's historic investments in Latin American studies, as seen through faculty and student recruitment, the Latin American collections at the library and support for the center's staff.  CLACX has been designated as a National Resource Center since 2006. Vanderbilt University is home to approximately 140 faculty across the university with expertise in Latin America. 
The grant proposal was supported by Research Development and Support (RDS), which offers proposal development assistance for both private (Foundations) and federally funded opportunities. RDS is in the Office of the Vice Provost for Research and Innovation.