CLACX hosts sixth annual Haiti Week
Vanderbilt's Center for Latin American, Caribbean, and Latin Studies (CLACX) hosted its 6th annual Haiti Week February 22–24 to foster discussions about Haitian literature, culture, and immigration in historic and contemporary contexts.
"This week was an opportunity to reflect on the global reach of Haitian history and culture. We want students to know more about studying Haitian Kreyòl at Vanderbilt, and the talks brought fresh light on current events around immigration and changing laws in the United States, as well as important new scholarship in Haitian studies," said CLACX Director Celso Castilho. "Learning more about Haiti and the Haitian diaspora is as crucial as ever to understanding the Americas."
Judith Clerjeune, Campaigns and Advocacy Director of the Tennessee Immigrant and Refugee Rights Coalition (TIRRC), kicked off the week with a discussion of "Haiti, Law, and Immigration" moderated by Jesús Ruiz (National Academy of Sciences Ford Foundation Postdoctoral Fellow). Clerjeune shared her personal immigration experience as a Haitian, and described her professional efforts leading TIRRC's national, statewide, and local campaigns around issues that impact immigrants and refugee communities. Castilho noted that "about 800,000 of the over 1.7 million Haitians who have migrated in the last two decades live in Latin America, mostly the Dominican Republic, Brazil, and Chile; the other 50% or so are in the US," and that the futures of Latinx, Latin American, and Haitian studies are "inextricably linked."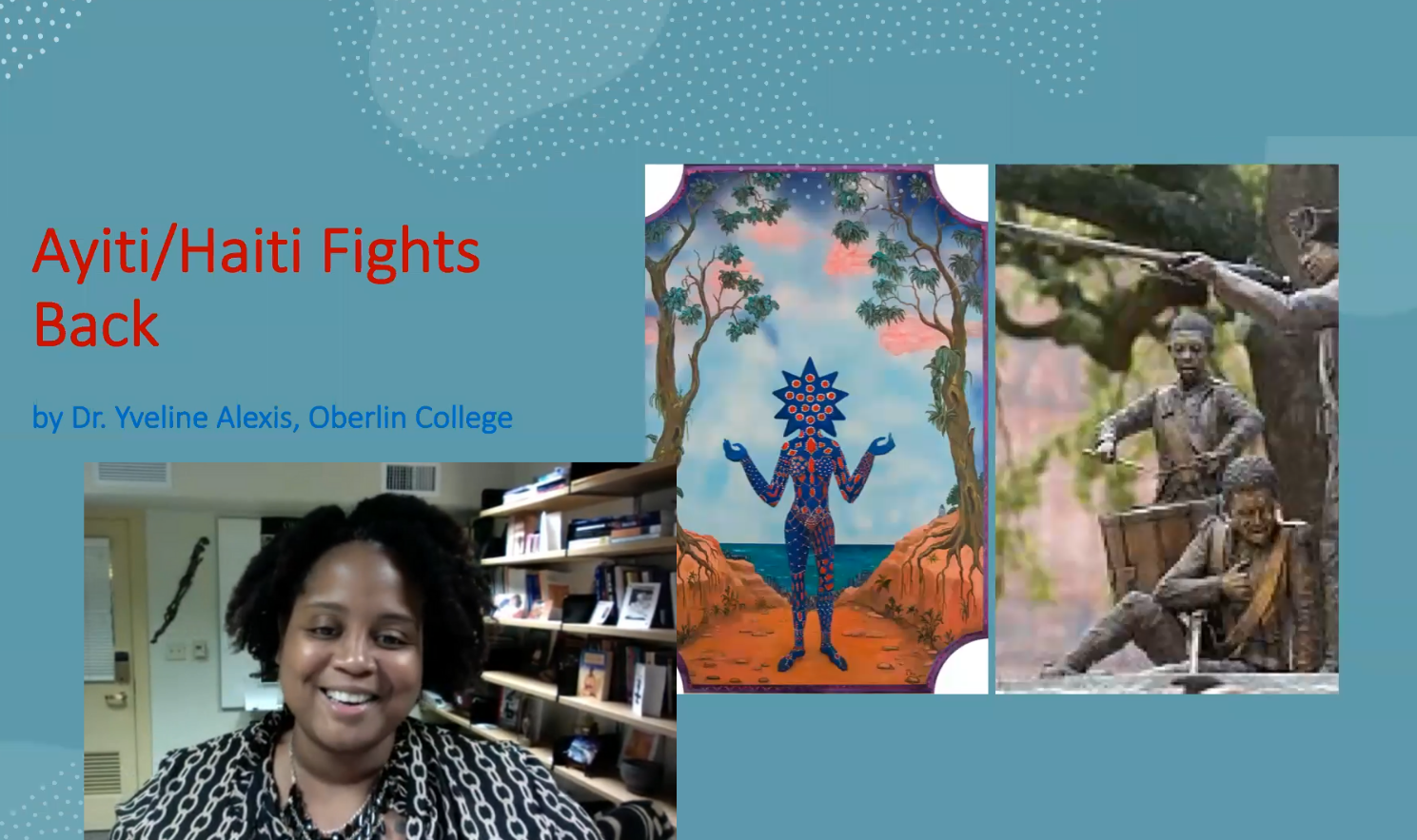 The following day, keynote speaker Yveline Alexis (Oberlin College) discussed her new book, Haiti Fights Back: The Life and Legacy of Charlemagne Péralte, which was recently selected for the Haitian Studies Association Book Prize and the Times Literary Supplement Book of the Year. The virtual talk was attended by a nationwide audience and moderated by Gretchen Selcke, CLACX Assistant Director. Later that day, the Caribbean Students Association (CSA) hosted "Rhythm n' Bounce" for the Vanderbilt community at the Bishop Joseph Johnson Black Cultural Center (BCC), celebrating Haitian music, dance, and food traditions.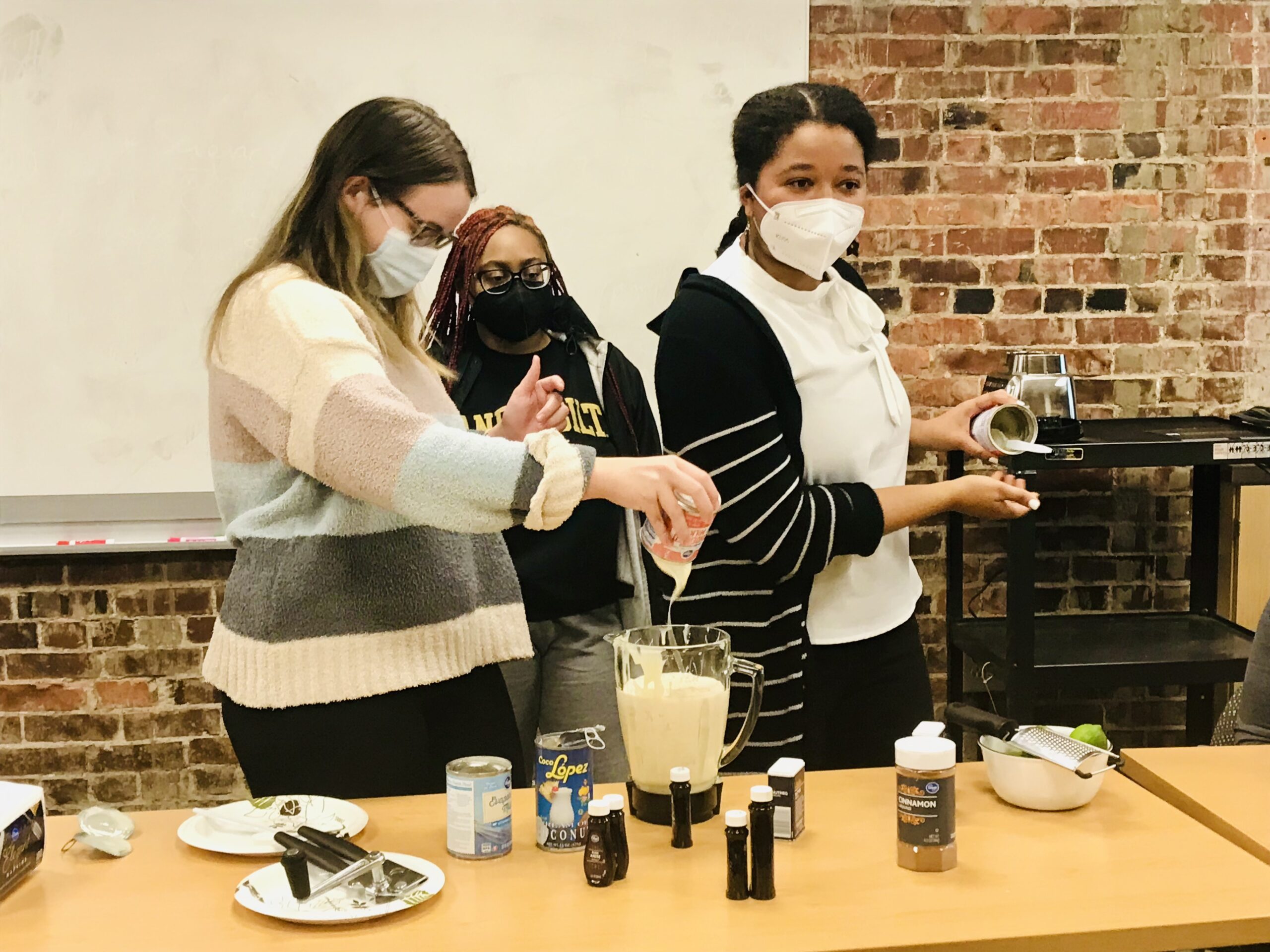 Haiti Week concluded with "Kreyòl and Kremas," an interactive program led by Vanderbilt doctoral student Danielle Dorvil (Vanderbilt Spanish and Portuguese) at the Center for Second Language Studies (CSLS). Dorvil guided attendees in the preparation and tasting of the Haitian krema, a sweet beverage enjoyed during holidays. She also gave participants an introduction to Haitian culture, geography, and history, and a beginner's conversation class in Haitian Kreyòl.
Haiti Week 2022 contributed to Vanderbilt's Black History Month programming and was co-sponsored by the BCC, CSA, and CSLS, and organized by CLACX Outreach Coordinator Colleen McCoy. Video recordings of the lectures are available on YouTube and accessible through the CLACX website.