Testimonials
Read About a Summer Opportunity at L'Arena di Verona!
Bianca Herlory, Class of 2020 Italian language student and Blair Clarinet Performance major, wins a prestigious NIAF (National Italian American Foundation) Fellowship
Through this fellowship Bianca will be a Congressional Fellow in the office of Congressman Tim Ryan during the Fall semester of 2018. Click on the video below to learn more.
ITA 1001: Made-in-Italy: Identities, Cultures, and Globalization in Italian Fashion and Design
(Commons iSeminar)

Check our students' Italian fashion and design projects from Spring 2019 here.
Also, look at one of our students' project from Spring 2020 here.
A Testimonial on a Study Abroad Experience in 

Siena
Sydney Ross, Class of 2021, is pursuing a major in Math and two minors in Secondary Education and Italian Studies. After Vanderbilt, she would like to teach in high schools. During her Sophomore year, she spent the Spring semester (2019) in Siena with CET Academic Programs. 
Alyssa O'Connell, Class of 2022, Italian language minor and Secondary Education and English major, spends a month in Verona (Idea Verona Academic Institute) working at L'Arena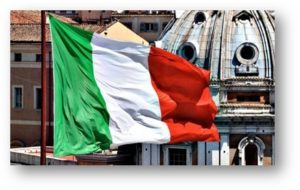 Check also the Facebook page Italiani a Nashville.
Italian Resources at the Center for Second Language Studies