Yelidá Blanco García, MA '21: Examining Trade Across Borders with the World Bank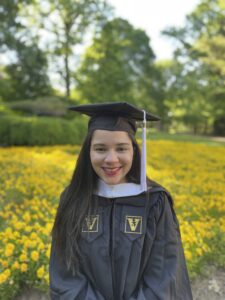 Prior to her graduation from the GPED, Fulbright scholar Yelidá María Blanco García ('21, Dominican Republic) participated in the World Bank's noted Doing Business project as a spring intern within the Trading Across Borders team. As an intern, she had the opportunity to contribute to the 2021 and 2022 Doing Business reports by assisting with the preparation of the publication of the DB 2021 report, supporting the generation and distribution of the upcoming DB 2022 surveys, uploading, checking, and analyzing data of the Trading Across Borders indicators, and providing general support to the project.
"Studying economic development and working on one of the leading global initiatives carried out by the World Bank helped me achieve my academic goals in the GPED," Yelidá said of the experience. "It was an excellent opportunity to improve my expertise in solving development issues, especially those that affect my country and the Latin American and Caribbean region. Working in an international labor environment endowed me with essential tools. I had the opportunity to develop further skills that grew my real-world experience in development economics, refining my analytical abilities in understanding the main challenges facing developing countries." Congratulations, Yelidá!