M.A. Placements
Your Success Story Is Waiting.
Our graduates work for a variety of employers, including international organizations, U.S. and international government offices, central and government banks, NGOs, consulting firms, and private industry. Some students go on to Ph.D. or other further study in fields such as finance, marketing, public policy, law, and more.
Alumni Spotlight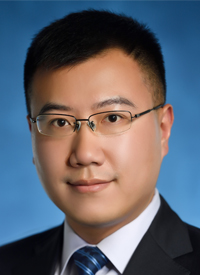 Hanchen Jiang, MA'14
Assistant Professor, University of North Texas
Hanchen is a 2014 GPED graduate who recently received his Ph.D. from Johns Hopkins University. His research interests include the areas of labor economics, urban economics, development economics, and policy analysis, with a focus on poverty, inequality, and social mobility. He has also served as a consultant for the World Bank within the Sustainable Development team.
Previous Placements
Job Placements
Placements in Ph.D. Programs
Placements in Other Graduate Programs