McGee Public Policy Lecture
The McGee Lecture Fund was established in 1996 by Mr. William K. McGee, Jr., to support annual lectures by outstanding economists. The lectures are open to the public, as well as to the Vanderbilt community. 
Spring 2021 McGee Webinar
Topic:  "The Macroeconomic Policy Response to the Pandemic:  The Good, the Bad, and the Ugly"
Speaker:  Christina D. Romer, the Class of 1957-Garff B. Wilson Professor of Economics, University of California-Berkeley
Date and time: Tuesday, March 9, 2021.  4:00 PM.
Link to webinar registration (registration is required): https://vanderbilt.zoom.us/webinar/register/WN_lSbBzs–TuOKirVBK5SKMQ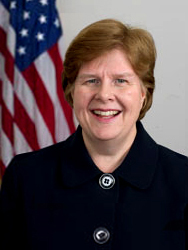 Christina Romer is the Class of 1957-Garff B. Wilson Professor of Economics. She joined the Berkeley faculty in 1988 and was promoted to full professor in 1993. Professor Romer is co-director of the Program in Monetary Economics at the National Bureau of Economic Research, and is a member of the NBER Business Cycle Dating Committee. She is a fellow of the American Academy of Arts and Sciences and recipient of the Distinguished Teaching Award at the University of California, Berkeley. She has received a John Simon Guggenheim Memorial Foundation Fellowship, the National Science Foundation Presidential Young Investigator Award, and an Alfred P. Sloan Research Fellowship. She has served as vice president and a member of the executive committee of the American Economic Association. Prior to her appointment at Berkeley, she was an assistant professor of economics and public affairs at Princeton University from 1985-1988. She received her Ph.D. from M.I.T. in 1985.
Joel Mokyr, Northwestern University (2019)
"Secular Stagnation: Is Economic Growth a Matter of the Past?"
Alan Krueger, Princeton University (2018)
"Rockonomics: the Economics of Popular Music"
Robert Gibbons, Massachusetts Institute of Technology (2017)
"Organizational Culture and Performance: A View from Economics"
John Haltiwanger, University of Maryland (2016)
"Labor Market Fluidity and Economic Performance"
Robert J. Shiller, Yale University; Nobel laureate in Economics, 2013 (2015)
"Irrational Exuberance Revisited"
Lee E. Ohanian, University of California Los Angeles (2014)
"A Tale of Two Delayed Economic Recoveries: the 1930s and Today"
Wlliam Nordhaus, Sterling Professor of Economics; Cowles Foundation, Yale University; Nobel Laureate in Economics, 2018 (2013)
"The Economic Perspective on Climate Change"