Center for Research on Inequality and Health hosts inaugural seminar, 'Understanding LGBTQ+ Youth in Times of Change'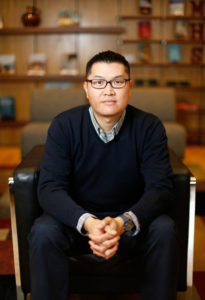 Nashville's Vanderbilt University will create a new center that will study the causes and consequences of health-related inequalities.
The Vanderbilt Center for Research on Inequality and Health will represent a collaboration of the university's College of Arts and Science and the School of Nursing. The center will convene the university's leading researchers with expertise in economic and social inequality, population health science, LGBTQ+ health policy, and gun violence to explore the health impacts of those interrelated areas of study.
Economist Christopher "Kitt" Carpenter, E. Bronson Ingram College chair and Vanderbilt economics and health policy professor, will lead the center as its founding director. He discussed researchers' goals during an introductory presentation for the center.