Leadership and Staff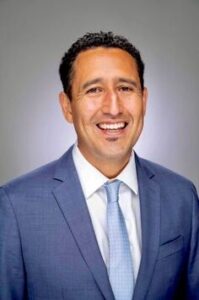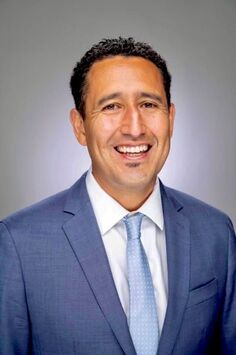 Celso Thomas Castilho, Director (Email): Celso Thomas Castilho is the director of Vanderbilt University's Center for Latin American, Caribbean, and Latinx Studies and an Associate Professor in the Department of History. Castilho's research focuses on the political, cultural, and intellectual histories of modern Latin America. He received his doctorate from UC Berkeley, where he began work on slavery and abolition in Brazil; other interests include the public sphere, literary culture, and Afro-diasporic thought. His first book, Slave Emancipation and Transformations in Brazilian Political Citizenship (University of Pittsburgh Press, 2016), received three prizes, including the 2018 Bolton-Johnson Prize from the Conference of Latin American History for best book in the field of Latin American history. He is currently at work on two book-length monographs that broaden the scope of the cultural and intellectual histories of slavery and Afro-Latin America. He is also interested in bridging conversations between Latin American and Latinx studies, developing a project on soccer, the Spanish-language media in the US, and the 1994 World Cup.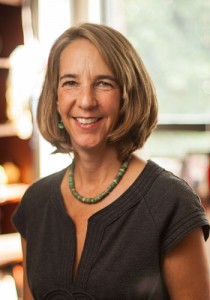 Avery Dickins de Girón, Executive Director (Email): Avery Dickins de Girón is the Executive Director of Vanderbilt University's Center for Latin American, Caribbean, and Latinx Studies and a Senior Lecturer in Latin American Studies. She oversees CLACX operations, including center programming and staff, outreach, NRC and FLAS budgets, and grant-writing. Dickins de Girón spearheads our collaborations with Minority Serving Institutions, most recently working with Tuskegee University to establish a Portuguese language program, and with Meharry Medical College to provide medical Spanish and expand clinical experiences abroad. Dickins de Girón works with faculty across the university to support coursework relating to Latin America, and regularly contributes to our professional development activities for K-16 educators. She manages the Latin American Garden and its related database. An interactive learning tool for Vanderbilt students, faculty, staff, and local K-12 educators, the garden houses over 50 species of plants native to Latin America and is located on the west side of Vanderbilt's campus. Dickins de Girón holds a Ph.D. in Anthropology and a B.A/ in Biology. Her research examines insecurity in Guatemala and international development programs in Q'eqchi' Maya communities in Alta Verapaz.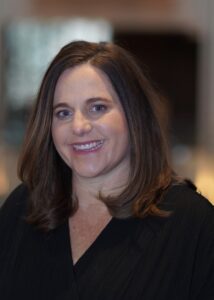 Gretchen Selcke, Assistant Director (Email): Gretchen Selcke is the assistant director of the Center for Latin American, Caribbean, and Latinx Studies. Her research interests include Latinx literature and culture, Afro Hispanic literature, and Latinx entrepreneurship. She received her doctorate from Vanderbilt University, where she began work on diasporic literature from the Spanish Caribbean. Currently, she is working on a book-length manuscript on contemporary Latinx narratives. As a Library Dean's Fellow for the Manuel Zapata Olivella Special Collections Correspondence at the Jean and Alexander Heard Library at Vanderbilt, she helped create an online exhibit of representative correspondence and documents from four linear feet of Zapata Olivella's personal archives. Selcke has been elected the 2022-2023 president of the Latinx Studies Section of the Latin American Studies Association (LASA).In addition, Selcke serves on the editorial board of the Afro-Hispanic Review.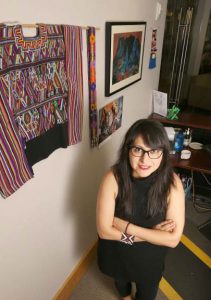 Alma Paz-Sanmiguel, Administrative Specialist (Email): Alma Paz-Sanmiguel joined CLACX in July 2011 as Administrative Assistant II. Alma has a background in graphic arts and small business management. Alma's duties include providing administrative support for CLACX faculty and staff, coordinating logistics of visiting speakers, and helping to strengthen the Center's relationships both on and off campus in cultural outreach for the Latin American community thru events such as Global Villages at Celebrate Nashville Cultural Festival, organizes the Latin American Images Photo Competition and current advisor for the Vanderbilt's Ballet Folklorico de Mexico student organization, she is also member of the Advisory Committee for Celebrate Nashville Cultural Festival with Metro Parks. Born in Guadalajara, Mexico.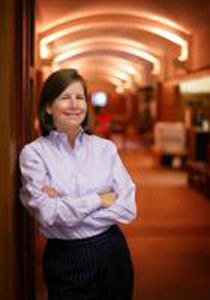 Paula Covington, Librarian (Email): Paula Covington is Latin American and Iberian Librarian at the Vanderbilt University Libraries and a Senior Lecturer in Latin American Studies. She has taught Latin American Research Methods for more than three decades, and is the author of an award-winning work, Latin America and the Caribbean: A Research Guide, a research project funded by the National Endowment for the Humanities. Covington is past president of the Seminar on the Acquisition of Latin American Library Materials (SALALM), an international organization focused on the development of research services and library collections of Latin Americana. She has twice received the José Toribio Medina award for a distinguished monograph in Latin American Studies. Covington received her degrees from Syracuse University and Vanderbilt University in Latin American history and studied at the Universidad de los Andes in Bogotá, Colombia. She is a participant in an NEH-funded project to preserve and digitize colonial Latin American slave society records (Slave Societies Digital Archive). Her principal research interest is 19th-century women travelers to Latin America.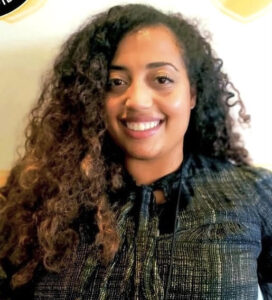 Luisa Mattos, Program Coordinator (Email): Luisa is the Program Coordinator of the Center for Latin American, Caribbean and Latinx Studies. Originally from Brazil, she holds a B.S. in Education with a specialization in Advanced Multicultural Studies from the University of Brasilia. Luisa is a member of the research group on Public Policy, History and Education for Racial and Gender Relations (GEPPHERG) in Brazil, and her academic projects are focused on racial relations, curriculum analysis and anti-discriminatory policies. In Tennessee, she served as a Counselor for international students. In addition, she has worked with the Federal Reserve Bank on a scholar program to diversify the economic education pipeline in the United States. Luisa is bilingual in Portuguese and English and has translated academic and other publications. In 2023, the Tennessee Higher Education Commission awarded her the Harold Love Outstanding Community Service Award for her consistent commitment and collaboration with local non-profits. In her role at CLACX, Luisa oversees programs with K-16 educators, coordinates events and activities on and off campus, leads communications, and serves as a liaison between CLACX and our affiliated student organizations and alumni.