Less Commonly Taught Languages—Vanderbilt-Duke-UVA Partnership
For more than 10 years, Vanderbilt University, Duke University, and the University of Virginia have partnered to offer courses in languages not often taught in the Western academic curriculum through a shared course initiative. This joint instruction includes several less-frequently-taught languages:
Haitian Creole
Ki'che' Maya
Malagasy
Swahili
Tagalog (coming in 2024-25)
Turkish
This unique effort both helps to preserve these endangered languages for future generations and adds depth to students' understanding of subjects connected with these languages and their originating cultures.
How It Works
The partnership allows students from across all three universities to learn their chosen language together. Classes are taught synchronously via Zoom, combining students from all three campuses into one section. Each language is based at one of the three schools:
Vanderbilt: K'iche' Maya
Duke: Haitian Creole, Malagasy, Turkish
UVA: Swahili
Students attend class on their respective campuses at a common time, using Zoom to interact with students in the class at the other two universities. The course instructor works from the school where the language is based.
Note: Check course listings in YES for details.
Details:
All language courses are available at the beginner and intermediate levels.
Classes are open to all Vanderbilt students, including undergraduate and graduate students.
First- and third-semester-level courses are taught each fall, and second- and fourth-semester-level courses are taught each spring.
Students learn to speak the language and study its cultural and historical contexts.
Vanderbilt students enroll in language partnership courses through YES, as with any other VU course. Course codes are:

CREO for Haitian Creole
KICH for K'iche' Maya
MALA for Malagasy
SWAH for Swahili
TURK for Turkish

For A&S students, courses numbered 1102 and higher are eligible for AXLE credit toward the International Cultures and foreign language proficiency requirements.
A teaching assistant on each partner campus is available two hours per week to assist enrolled students with language practice. Please note: Start dates for the semester vary according to institution.
Once you register for a course, please send an email to the instructor to find out the date when the class will start to meet.
Times in YES are adjusted to Nashville on CST.
For more information about these courses, please contact Dr. Chalene Helmuth, Director, Vanderbilt Center for Languages.
About The Languages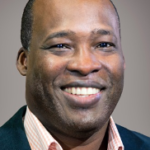 Haitian Creole
Haitian Creole, often called simply Creole or Kreyōl, is based on 18th-century French, some African languages, and languages such as Arawak, English, Arabic, Portuguese, Spanish, and Taino. The second official language of Haiti, Creole is spoken by 10-12 million people throughout the Caribbean and in the Bahamas, Belize, Canada, Cayman Islands, Cuba, Dominican Republic, France, French Guiana, Guadeloupe, Ivory Coast, Martinique, Puerto Rico, Trinidad and Tobago, parts of the United States, and Venezuela. Contact Jacques Pierre.
K'iche' Maya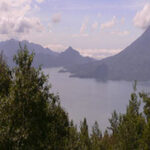 K'iche' Maya is one of the most common indigenous languages in Latin America, spoken by approximately one million individuals in the western highlands of Guatemala, the heartland of Maya culture. As the language of the Popol Wuj, Mayans' sacred text, K'iche' Maya is also a language of great historical importance. Because of the precarious status of minority languages in Latin America, classes in K'iche' are also relevant for students interested in anthropology, globalization, language planning, multilingualism, language diversity, and linguistic human rights. Contact Mareike Sattler.
Malagasy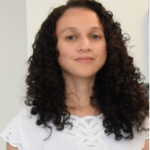 Malagasy is spoken by 25 million people in Madagascar and the Comoro Islands. Madagascar is the oldest island and the 4th largest island in the world, located 250 miles off the coast of Southern Africa. The isolation and the position of the island in the tropics has allowed plants and animals on the island to evolve in relative isolation, making it an important place of study for biologists, ecologists, and conservationists. Contact Tendry Radriamanana.
Read about the making of the first Malagasy course.
Swahili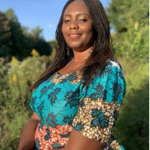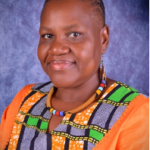 Swahili language, known as KiSwahili, is the primary language for more than one million people around the world, and serves as the second language for another 50 million people. KiSwahili is spoken in Kenya, Tanzania, and Uganda, and in some parts of Rwanda, Burundi, Democratic Republic of Congo, northern parts of Mozambique, Zambia, and Malawi, Somalia, Madagascar, and the Comoro Islands. KiSwahili is widely taught in many other African countries and is one of the most popular African languages taught in universities and colleges in the United States. It is also the language of the African Union. Swahili cultures are prominent around the world, especially in the African Diaspora, making it one of the most well-known and studied languages in African Studies and African American Studies. Contact Anne Rotich.
Tagalog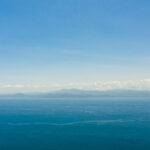 Coming in 2024-25!
Turkish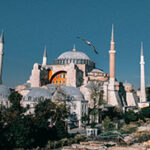 Turkey's liberal and intellectual climate, which bridges East and West with tradition and modernity, is a comforting environment in which to learn and explore. Learning Turkish provides access to many new opportunities in policy, international studies, business, science, technological research, and journalism. Contact Didem Havlioglu.