Faculty Publications
Vanderbilt language faculty hold vast expertise in their respective language areas. Their research is well documented through publications including books, journal articles, news articles, and more. While not exhaustive, below are highlights from our faculty publications.
Emily Greble
Professor of German, Russian, and East European Studies, History, and Jewish Studies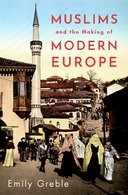 Muslims and the Making of Modern Europe
Muslims have lived in Europe for hundreds of years. Only in 1878, however, did many of them become formal citizens of European states. Muslims and the Making of Europe shows how this massive shift in citizenship rights transformed both Muslims' daily lives and European laws and societies.
Chalene Helmuth
Associate Professor of the Practice of Spanish and Portuguese
Director of the Vanderbilt Center for Languages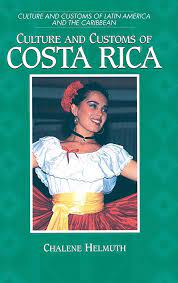 Culture and Customs of Costa Rica
Costa Rica, the spectacularly beautiful Latin American nation, stands out from its neighbors in its political climate, economic stability, and social progressiveness. Culture and Customs of Costa Rica is a superlative introduction to the modern Costa Rica, which Costa Ricans compare in many ways to the United States. Helmuth, who spent her formative years in Costa Rica, provides an outstanding overview of this unusual and dynamic nation's place in Latin America.
Michelle murray
Associate Professor of Spanish and European Studies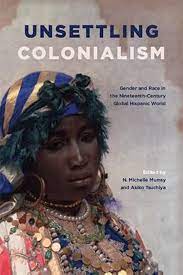 Unsettling Colonialism: Gender and Race in the Nineteenth-Century Global Hispanic World
An interdisciplinary analysis of gender, race, empire, and colonialism in fin-de-siècle Spanish literature and culture across the global Hispanic world.
Tracy Sharpley-Whiting
Professor of African American and Diaspora Studies and French
Gertrude Conaway Vanderbilt Distinguished Chair in the Humanities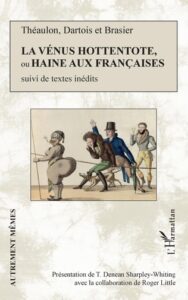 La Vénus Hottentote Ou Haine Aux Françaises

The interest still shown in the story of the life of the woman Sarah Bartmann, which inspired the play La Vénus Hottentote, ou Haine Aux Françaises, is as pronounced as it was in the 19th century. We are still fascinated by her life, by her voice buried deep in official records, and by the range of unprecedented tragedies linked to her identity as African woman, black and poor. Emmanuel Théaulon, Nicolas Brasier and Armand Artois, authors of the play reissued here, capitalized on the popularity of Bartmann, the "Hottentot Venus", two months after her arrival in Paris. In their vaudeville, played from November 19, 1814, they explore serious themes in a comic mode: dangerous, incestuous and interracial liaisons, the "savage" difference, French aesthetics and nationalism.
Christoph Zeller
Professor of German Studies and European Studies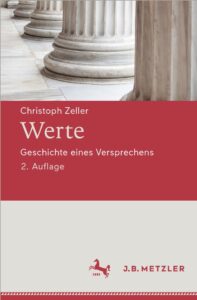 Werte: Geschichte eines Versprechens (German edition)
Values: History of a Promise shows what values are, why they exist, how we talk about them and why they have different meanings in discrete areas of society. This volume offers a cultural-historical overview and traces various ideas of values back to general characteristics.