Director's Welcome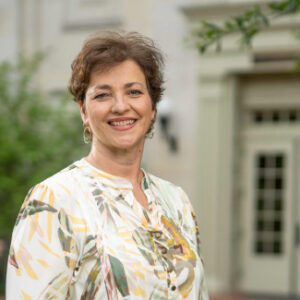 Welcome to the Vanderbilt Center for Languages!
VCL occupies a space that is both physical and symbolic. It conveys the vibrancy of cross-cultural exchange and extends our points of contact with others—here and around the globe.
Studying language has always been an interdisciplinary and inherently immersive venture. Students arrive at Vanderbilt ready to explore, discover, and create—we at VCL are uniquely equipped to assist them on their journey. We take seriously the opportunity to help create a multicultural, multilingual, and interconnected campus to better prepare Vanderbilt students to thrive in a complex and global society.
Our center provides a meeting space; services for students such as tutoring and conversation hours; and pedagogy workshops, grants, and other professional development opportunities for faculty. We also facilitate connections between campus communities through language and cultural events.
Our mission is threefold: to support the teaching and learning of languages, to connect across disciplines through the study of languages, and to pioneer the integration of language in the residential communities at Vanderbilt.
We look forward to seeing you at VCL,

Chalene Helmuth
Director, Vanderbilt Center for Languages