Global Engagement Fellows Program
Overview | Eligibility | Apply | Current Fellows | Leadership & Mentors
Overview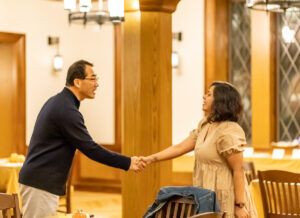 The Global Engagement Fellows program helps create a multicultural, multilingual, and interconnected campus to better prepare its students to thrive in a complex and global society.
The Fellows (students) are paired with a Mentor (alumni and members of the Vanderbilt community) for the year. Together they explore Nashville's multilingual community and share their passion about language and culture with the broader Vanderbilt campus.
Fellows provide culturally enriching programs for student audiences, often combined with content in languages other than English (readings, performances, music, media, television/films, speakers).
The Global Engagement Fellows program is supported by the Vanderbilt Center for Languages, empowering its participants through community, mentorship, and funding.
Fellows contribute to making visible a mix of international students, heritage speakers, third-culture kids, returnees from study abroad, or any student interested in crossing cultural and linguistic borders, in service to the greater goal of promoting language integration and cultural competence among Vanderbilt University's campus communities.
Our Fellows are partnered with a Mentor who has more years' experience crossing cultural borders and living in a multilingual world. As faculty members, staff, alumni, and community partners, our GEF Mentors contribute to the program by lending their expertise, by listening, and by bringing to the conversation a wealth of experience.
Join us for our upcoming events!
Eligibility
The following students are eligible to apply:
All students, graduate and undergraduate, are eligible to apply.
Preference will be given to sophomores and juniors.
Our Fellows often identify as part of one or more of these groups:
The GEF program provides a landing pad for students returning from studying abroad.  It provides guidance, community, and support certainly, but also targeted activities that can ease their way back into campus life, connect them with similarly oriented Fellows, and contribute positively to campus culture.
The GEF program recognizes the unique perspectives of its international student members.  It values the contributions of international students to life at Vanderbilt, and can help better integrate our international student community, both undergraduate and graduate, into campus life.
Heritage Speakers of languages other than English
Our heritage speakers also bring a valued perspective to campus life, enriching our notions of identity through the lens of language, family, and culture.
Third-Culture Kids (TCKs)
Students who identify as Third-Culture Kids usually grow up outside their parents' home culture(s); consequently, they must establish for themselves their own, third culture.  For both TCKs and heritage speakers, the GEF program celebrates their presence at Vanderbilt and provides legitimacy to their individual experience, as they may move between languages in ways that defy easy categorization.
How to Apply
Applications for the 2023-24 academic year are due by September 10 for the fall semester, and January 10 for the spring semester. Once your application is reviewed, we will reach out to schedule an interview. Thank you for your interest in the Global Engagement Fellows.
Current Fellows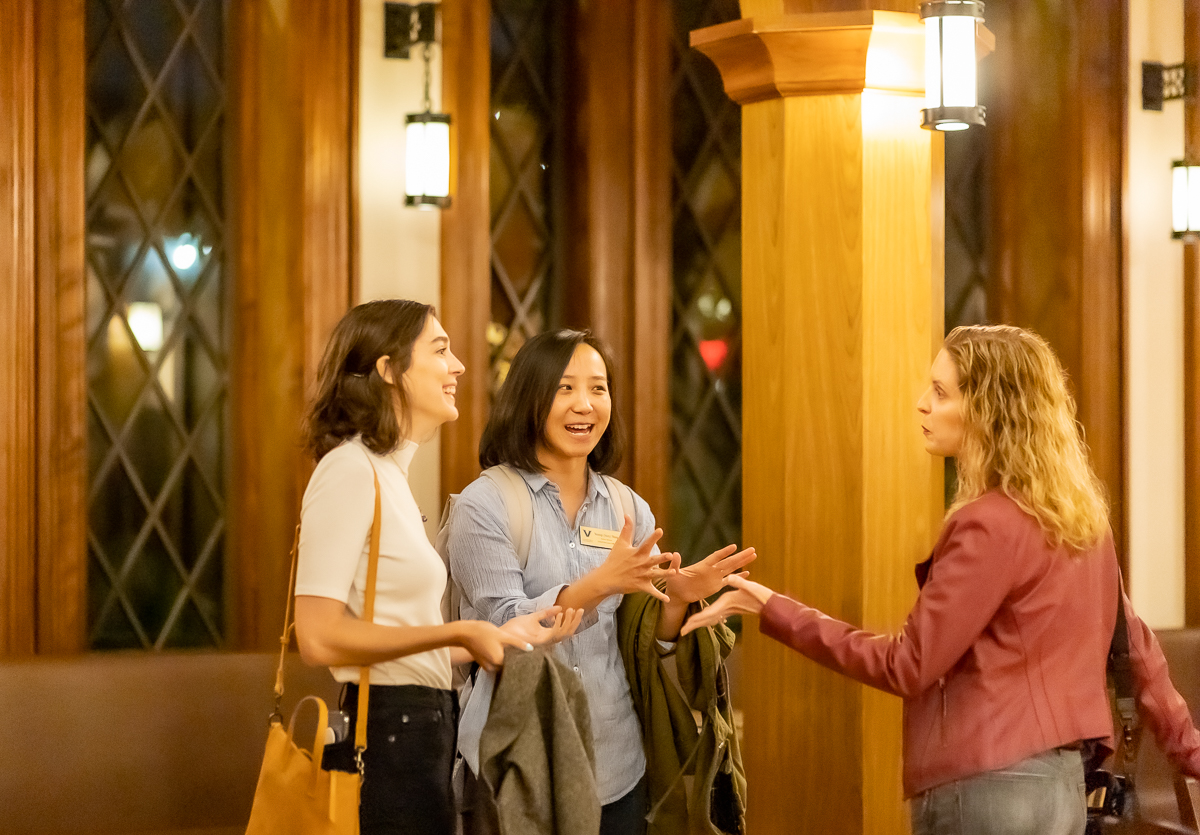 Carlos Caballero
Angelina Chung
Pelin Cokuslu
Ava Gardner
Hanabi Geiger
Carol Ham
Tammy Le
Ellen Malek
Najmah Muhammad
Cesar Palacios
Pedro Rosales-Diaz
Ana Santamaria
Ethan Skinner
Lucy Van der Reis
Carson Viggiano
Riley Williams
Jenny Yang
Elizabeth Zang
Current Fellows looking to submit an event proposal should do so using this form.
Mentors
Faculty Mentors
Current Mentors looking to submit an event proposal should do so using this form.