M.F.A. Alumni Accomplishments
Your Success Story Is Waiting. The Master of Fine Arts in Creative Writing at Vanderbilt is a graduate degree program, combining the workshop/studio study of creative writing with the study of literature, with a particular emphasis on contemporary examples. Students specialize in either prose fiction or poetry. The M.F.A. curriculum is devoted to the development of creative writing skills and expertise, and to immersing the writing student in the lively culture of contemporary literature and letters. A portion of the curriculum is also devoted to the study of canonical literature and creative writers of earlier eras. The Association of Writers and Writing Programs has established professional standards for M.F.A. programs and supports the M.F.A. as the appropriate graduate degree for teaching creative writing at the university level.
M.F.A. Alumni Stories
Destiny O. Birdsong '09 (Poetry)
In October 2020, Destiny O. Birdsong will release her first book of poetry, Negotiations (Tin House, 2020), a collection described as "a series of love letters to black women who are often singled out for abuse and assault, silencing and tokenism, fetishization and cultural appropriation in ways that throw the rock, then hide the hand." An award-winning poet, fiction writer, and essayist, Destiny has just sold her first novel "Dream Girls" at auction to Grand Central Publishing.
Cara Dees '14 (Poetry)
Cara Dees's debut poetry collection, Exorcism Lessons in the Heartland (Barrow Street, 2019), was selected for the 2018 Barrow Street Book Prize by Ada Limón, who describes the book in this way: "Navigating a landscape of loss with language that is both lyrically charged and freshly brutal, Cara Dees has given us a first book that is unexpected and burning with life."  Cara is currently a Ph.D. candidate at the University of Cincinnati.
Tiana Clark '17 (Poetry)
Recent winner of the 2020 Kate Tufts Discovery Award, Tiana Clark is the author of two collections of poetry: I Can't Talk About the Trees Without the Blood (University of Pittsburgh Press, 2018), winner of the Agnes Lynch Starrett Prize, and Equilibrium (Bull City Press, 2016).  Tiana, who has published poems in The New Yorker, The Kenyon Review, American Poetry Review and elsewhere, continues creating poetry while teaching creative writing.
Matthew Baker '12 (Fiction)
Matthew Baker recently released his third book of fiction, Why Visit America (Henry Holt & Co., 2020), a collection of thirteen "brilliantly illuminating, incisive, and heartbreaking" narratives featuring a community that secedes from the U.S.  Founding editor of the Nashville Review, Matt has sold several stories to media companies including Amazon Studios, Netflix, and FX and now lives and writes in New York City. 
Lee Conell '15 (Fiction)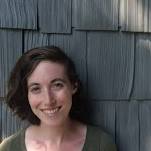 Lee Conell is the author of The Party Upstairs (Penguin Press, 2020), a critically acclaimed novel that "creates a vivacious microcosm of life inside a tony Manhattan co-op building," and the short story collection Subcortical, which was awarded The Story Prize Spotlight Award.  Recipient of a 2020 Creative Writing Fellowship from the National Endowment for the Arts and the N.E.A. Japan-U.S. Friendship Commission, Lee is currently living in New York City, where she is at work on a new novel.
Simon Han '15 (Fiction)
In November 2020, Simon Han will release Nights When Nothing Happened, (Riverhead, 2020) a first novel that navigates cultural collisions in the shadows of public violence and consists of "gripping storytelling immersed in the crosscurrents that have reshaped the American landscape, from a prodigious new literary talent."  Recipient of awards from the MacDowell Colony, the Bread Loaf and Sewanee Writers' Conferences and the Tulsa Artist Fellowship, Simon currently resides in Carrollton, Texas.