Gertrude C. & Harold S. Vanderbilt Visiting Writers Series
About the Gertrude C. and Harold S. Vanderbilt Visiting Writers Series
The Gertrude C. and Harold S. Vanderbilt Visiting Writers Series is named in honor of Vanderbilt founder Cornelius Vanderbilt's great-grandson and his wife. Each semester, the series brings several professional writers to campus to read from their works and visit classes. This unique and extraordinary program gives English department students and faculty, the Vanderbilt community, and Nashville's citizens a chance to meet and talk with some of the best writers of our day.
For more information about the Visiting Writers Series or to sign up for our e-mail announcement list, contact René Colehour in the Creative Writing program.
Click here for AY 2022-2023 series poster.
Stay Tuned for Updates on Fall 2023-Spring 2024 Visiting Writer Schedule
 Past Events: SPRING 2023
To download the Spring 2023 Writing Series poster, click here.
♦January 26, 7 PM, Buttrick 101: Megha Majumdar, fiction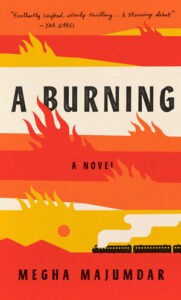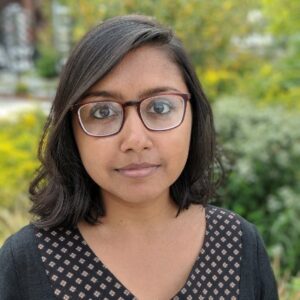 Megha Majumdar is the author of the New York Times bestseller and Editors' Choice A Burning, which was also selected as one of Margaret Atwood's "Quarantine Reads," a Barnes and Noble Discover Pick, and a Book of the Month Pick. She was born and raised in Kolkata, India. She moved to the United States to attend college at Harvard University, followed by graduate school in social anthropology at Johns Hopkins University. She works as an editor at Catapult and lives in New York City. A Burning is her first book.
♦ February 9, 7 PM, Buttrick 101: Katie Kitamura, fiction | Co-sponsored by the Department of Asian Studies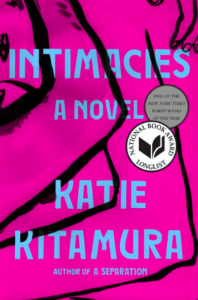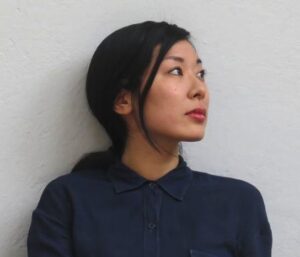 Katie Kitamura is the author of four works of fiction, including the novel Intimacies, one of The New York Times' 10 Best Books of 2021, and one of Barack Obama's Favorite Books of 2021. Her work has been translated into 21 languages and is being adapted for film and television. A recipient of fellowships from the Lannan, Santa Maddalena, and Jan Michalski foundations, she teaches in the creative writing program at New York University.
♦ February 23, 7 PM, Buttrick 101: John Murillo, poetry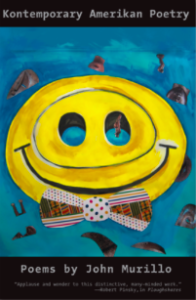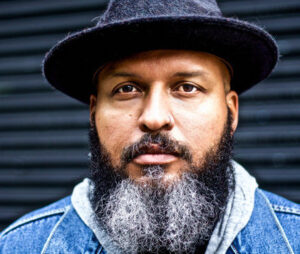 John Murillo is the author of two poetry collections. His most recent book, Kontemporary Amerikan Poetry, won the Kingsley Tufts Poetry Award and the Poetry Society of Virginia's North American Book Award, and was a finalist for the PEN/Voelcker Award for Poetry and the NAACP Image Award. The recipient of a Four Quartets Prize, a fellowship from the New York Foundation for the Arts, two Pushcart Prizes, and numerous other honors, Murillo directs the creative writing program at Wesleyan University.
♦March 2, 7 PM, Buttrick 101: Jill Bialosky, poetry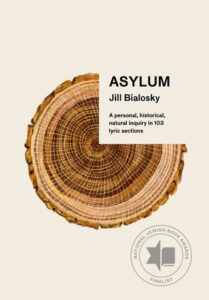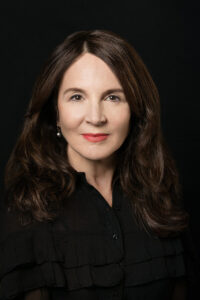 Jill Bialosky's newest volume of poetry Asylum: A Personal, Historical, Natural Inquiry in 103 Lyric Sections, was a finalist for the National Jewish Book Award. She is the author of five    acclaimed collections of poetry, four critically acclaimed novels, including The Prize, and most recently, The Deceptions, and two memoirs, Poetry Will Save Your Life and New York Times bestselling memoir History of a Suicide: My Sister's Unfinished Life. Her poems and essays have appeared in The New Yorker, The Atlantic Monthly, Harper's, O Magazine, The Kenyon Review, Harvard Review, Paris Review and Best American Poetry, among others. She co-edited with Helen Schulman the anthology, Wanting a Child. She is an Executive Editor and Vice President at W. W. Norton & Company. In 2014 she was honored by the Poetry Society of America for her distinguished contribution to poetry.
♦ March 23, Buttrick 101: Moriel Rothman-Zecher, fiction | Co-sponsored by the Department of Jewish Studies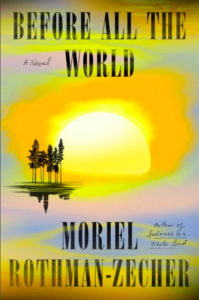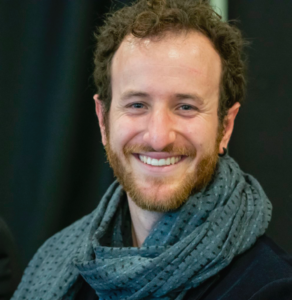 Moriel Rothman-Zecher is the author of the novels Before All the World and Sadness Is a White Bird, for which he was given the National Book Foundation's '5 Under 35' Honor and named a winner of the Ohioana Book Award and a finalist for the National Jewish Book Award. He teaches creative writing at the University of Dayton and online through the Catapult Writing Program.
♦ April 13, Buttrick 101: Carolyn Forché, poetry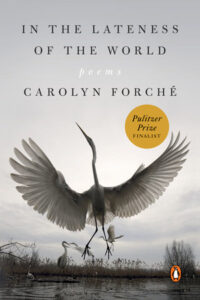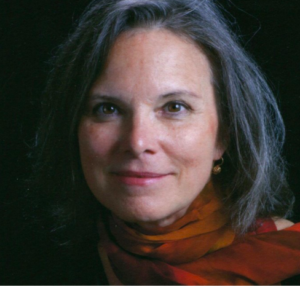 Carolyn Forché is an American poet, translator, and memoirist. She is the author of five books of poetry. Her most recent collection, In the Lateness of the World (Penguin, 2020), was a 2021 finalist for the Pulitzer Prize and winner of the American Book Award. Her memoir, What You Have Heard Is True, was published by Penguin Press in 2019. In 2013, Forché received the Academy of American Poets Fellowship given for distinguished poetic achievement. In 2017, she became one of the first two poets to receive the Windham-Campbell Prize. She is a professor at Georgetown University.
Past Events: Fall 2022
♦September 15, 7 PM in Buttrick 101: Aria Aber, poetry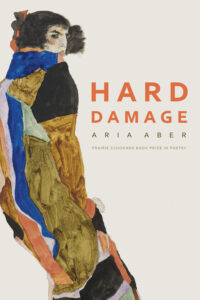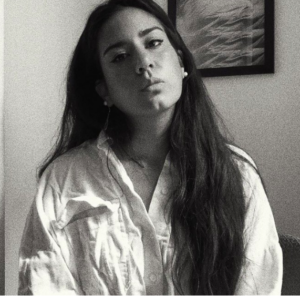 Aria Aber's debut book Hard Damage won the Prairie Schooner Book Prize in Poetry. Her poems are forthcoming or have appeared in The New Yorker, New Republic, Kenyon Review, and elsewhere. A graduate of the NYU MFA in Creative Writing, she holds awards and fellowships from Kundiman, Dickinson House, and the Wisconsin Institute of Creative Writing. She is the recipient of a 2020 Whiting Award in Poetry and is currently a Wallace Stegner Fellow in Poetry at Stanford University. She is at work on a novel and a second book of poems.
♦September 29, 7 PM at Vanderbilt Bookstore: Laura Van Den Berg, fiction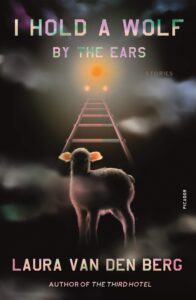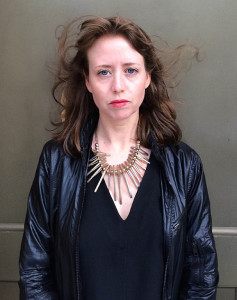 Laura van den Berg is the author of five works of fiction, including The Third Hotel, a finalist for the New York Public Library Young Lions Fiction Award, and I Hold a Wolf by the Ears, one of Time Magazine's 10 Best Fiction Books of 2020. She is also the recipient of fellowships and awards from the Guggenheim Foundation, the American Academy of Arts & Letters, Civitella Ranieri, and the MacDowell Colony. At present, van den Berg splits her time between Florida and New York State with her husband, the writer Paul Yoon, and their dog, Oscar.
♦October 27, 7 PM in Buttrick 101: Michael Collier, poetry (POSTPONED, TBD)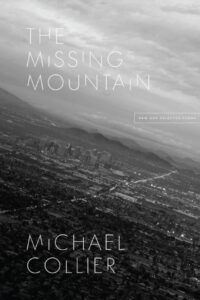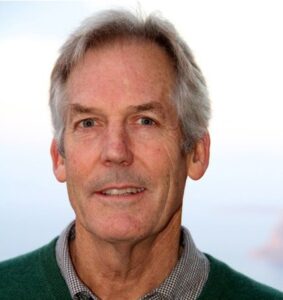 Michael Collier has authored, edited, or translated eleven books. He has received Guggenheim and Thomas Watson fellowships, two National Endowment for the Arts fellowships, a "Discovery"/The Nation Award, the Alice Fay di Castagnola Award from the Poetry Society of America, and an Award in Literature from the American Academy of Arts and Letters. Director of the Bread Loaf Writers' Conferences from 1994-2017 and Poet Laureate of Maryland from 2001–2004, he is an emeritus professor of English.
♦November 10, 7 PM in Buttrick 101: Uwem Akpan, fiction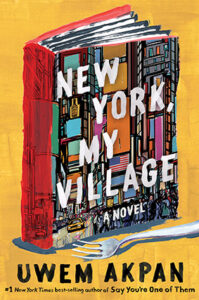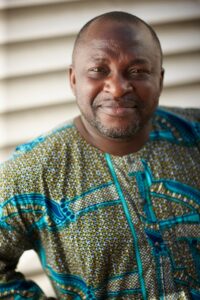 Uwen Akpan is the author of the novel New York, My Village. His writing has appeared in The New Yorker, O, The Oprah Magazine, Hekima Review, and The Nigerian Guardian. His first book, Say You're One of Them, an Oprah Book Club selection, received the Commonwealth Prize (Africa Region), the Open Book Prize, and the Hurston/Wright Legacy Award. Uwem has been a Fellow at the Black Mountain Institute, Institute for the Humanities at the University of Michigan, Yaddo Foundation, the Cullman Center, and the Hang Center for Catholic Intellectual Heritage. Uwem teaches in the MFA program at the University of Florida.
Previous Visiting Writers
Please see below for a list of previous visiting writers by year and genre.