From the Chair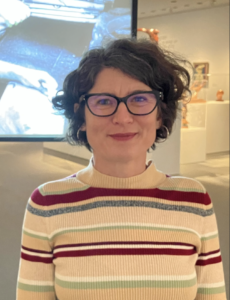 Welcome to Vanderbilt's English Department! On these pages, you will find information about undergraduate and graduate study, student career pathways, faculty research projects and publications, and more.
The undergraduate English major, which offers three tracks, in Literary Studies, Creative Writing, and Specialized Critical Studies, is designed to be flexible, creative and immersive. Our classes will help you learn how to pose worthwhile questions, to think open-mindedly and self-critically, and to communicate effectively with others. Our department offers options for minors Literary Studies or Creative Writing. English majors also have the option of pursuing a master's degree through our 4+1 program, in which students earn a B.A. and M.A. in English in five years. We also offer an M.F.A. in poetry or fiction, and a Ph.D.
Our undergraduate alumni have followed many different career paths: in law; in secondary and post-secondary education; in journalism, television, communications, and media; in technology, software, and data analytics; in non-profits, public service, and public relations; in business and finance. To see some actual stories, go to our Career Outcomes page.
Our internationally distinguished faculty pursue textual, visual, digital, media, creative, and critical research across an array of humanities fields, including world literatures in English and comparative literature studies from the early Modern period into the twenty-first century. We have particular strengths in African American and Afro-Caribbean literatures; Latino/a studies; feminist, queer, and gender studies; dialect and sound studies; poetics; science and literature; health humanities; and environmental humanities. Our faculty are broadly committed to community engagement, diversity and inclusion, and experiential learning.
Undergraduate and graduate students conduct both independent research and collaborative scholarly projects. To learn more about undergraduate research opportunities, please visit our Immersion page. To learn more about graduate research, please see our Research Overview.
I hope you enjoy learning more about our people and programs on our department's pages! Please contact us directly if you have questions.
Professor Jennifer Fay
Chair, Department of English
Gertrude Conaway Vanderbilt Professor of Cinema & Media Arts
Professor of English | German, Russian, and East European Studies