02/11 LATS Spring Symposium: Panel Discussion & Reading
Panel Discussion: Fred Arroyo, Alex Espinoza, and Daisy Hernández | February 11, 3PM CST | Register for panel discussion
Reading: Alex Espinoza and Daisy Hernández | February 11, 7PM CST | Register for reading
The Gertrude and Harold S. Vanderbilt Visiting Writer Series is partnered with Latina and Latino Studies (LATS) at Vanderbilt University to present the 2021 Spring Symposium: Writing to Live.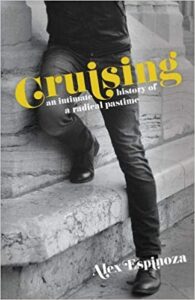 Alex Espinoza was born in Tijuana, Mexico to parents from the state of Michoacán and raised in suburban Los Angeles. His first novel, Still Water Saints, was published by Random House in 2007 and was named a Barnes and Noble Discover Great New Writers Selection. The book was released simultaneously in Spanish, under the title Los santos de Agua Mansa, California, translated by Lilliana Valenzuela. His second novel, The Five Acts of Diego León, was also published by Random House in March 2013. His newest book is Cruising: An Intimate History of a Radical Pastime, which was published by The Unnamed Press in June, 2019. Alex is the Tomás Rivera Endowed Chair of Creative Writing at UC Riverside.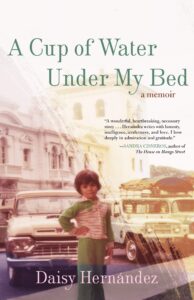 Daisy Hernández is the author of the award-winning memoir A Cup of Water Under My Bed and coeditor of Colonize This! Young Women of Color on Today's Feminism. The former editor of ColorLines magazine, she has reported for National Geographic, The Atlantic, The New York Times, and Slate, and she has written for NPR's All Things Considered and CodeSwitch. Her essays and fiction have appeared in Aster(ix), Bellingham Review, Brevity, Dogwood, Fourth Genre, Gulf Coast, Juked, and Rumpus among other journals. A contributing editor for the Buddhist magazine Tricycle, Daisy is an Assistant Professor in the Creative Writing Program at Miami University in Ohio.