Society of Physics Students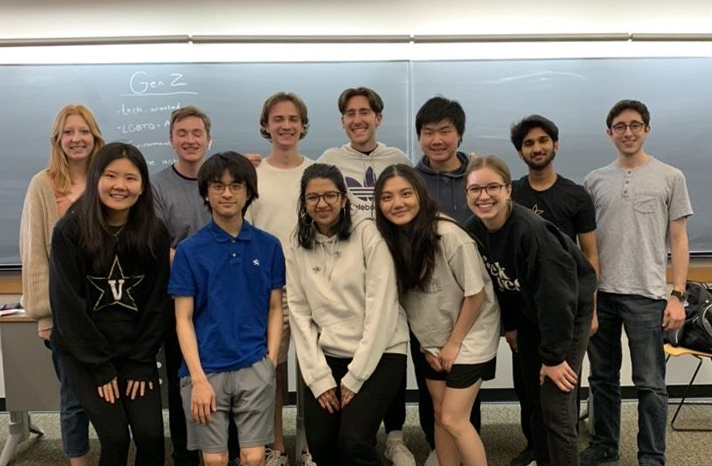 The Vanderbilt Chapter of the Society of Physics Students (SPS) is a student-run organization that aims to promote interest in physics and build community among physics students. We meet on a weekly basis, holding events such as faculty talks, social events, and study nights, among many others. SPS is open to anyone with an interest in physics, regardless if they are majoring or minoring.
Interested in joining an upcoming meeting? See more details on the Anchor Link page.
Officers
President: Matt Beutel
Vice President: Alexander Klapowtiz
Secretary: Sean Collins
Social Chair: Amanda Maeglin
Treasurer: Matthew Lu

Coach and Faculty Advisor

: Kalman Varga