Friedman lab finds unexpected opportunities in COVID-adjusted research activities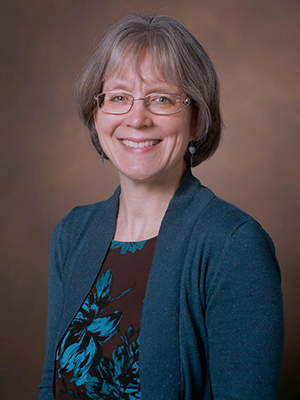 When Vanderbilt ramped down research activities early in the COVID-19 pandemic, the Friedman Lab was better-positioned than many. Led by Associate Professor and Vice Chair of Biological Sciences Katherine Friedman, the lab conducts cell-based research on DNA replication and repair. Experiments run for just one week at a time, so Friedman and her staff were able to shut down rapidly without losing active experiments. In addition, the yeast cultures the lab uses to model human cells can survive in extended cold storage, so Friedman knew her lab could ramp up quickly when research activities resumed.
While the team waited for that time to come, undergraduate students conducted literature reviews, and Friedman and her graduate students wrote an article that was published during quarantine. They also made extensive progress on a computational project that had long been on the back burner. "That was a silver lining, because the shutdown made us change how we looked at our work and gave us a kick to head in that direction," Friedman said.
Both Friedman and her students eventually began to worry about their research, however. Their work studies genome maintenance, which concerns how cells protect their DNA from accumulating mutations that could lead to genetic diseases, including cancer.
"We got to a point where we couldn't make progress if we weren't doing our experiments," Friedman said. "Many of my colleagues and I have been concerned about available funding for research areas beyond COVID-19. Just because we are facing a global pandemic doesn't mean that people aren't getting cancer. We still need to make scientific progress in all areas, so we needed to return to the lab."
When Vanderbilt initiated Phase I of Research Ramp-Up, Friedman and her staff were ready to dive back into their important work, but they had to make a number of adjustments to accommodate the university's new COVID-19 safety protocols. Friedman had deliberately created a collegial, immersive atmosphere in her lab, in hopes of recreating the sanctuary-like feel of her own undergraduate research experience. Undergraduates and graduate students mingled easily, with the latter mentoring the former on college life and class assignments. Now, only Friedman and her graduate students can be in the lab together. Undergraduates, who recently left campus and won't return until late January, have to observe a separate schedule. Everyone has to maintain physical distance, which means they often work in separate rooms.
To help prevent the spread of COVID-19—and the lab shutdown it would bring—Friedman and her students also observe a myriad of other precautions. For example, they wear masks at all times and navigate through their space with more caution. At one doorway in particular, people often used to bump into each other. Now, everyone stops and looks around before stepping forward. Field trips to the medical center, such as a recent tour of the Vanderbilt Technologies for Advanced Genomics (VANTAGE) facility, involve less conversation because attendees have to walk in single file.
At the same time, everyone is grateful for the opportunity to resume research. Aside from the desire to advance their important work on cell DNA, the students appreciate even the limited social interaction. And for some, the lab is an important financial lifeline. Speaking of one of her undergraduate students, Friedman explained, "All of her classes are online, but she does research in my lab for credit and also for her work-study. She was concerned about having a job as part of her financial aid, and I suspect there are a fair number of students in her shoes."
Friedman and her students have also found that the constraints of their situation have encouraged them to be more resourceful. Everyone communicates regularly via Slack, and the graduate students created a Twitter account for the lab. The team also hosts frequent events on Zoom. In the spring, a former student joined them for a virtual graduation party, and a recent lab meeting turned into a lively pet show-and-tell. In addition, Friedman said, remote-work technology has enabled more frequent global collaboration. She now participates in a regular seminar series organized by a colleague in Germany and recently gave a talk at one of the meetings.
Still, the convenience of these interactions doesn't replace the sense of community fostered by chance encounters in the hallways of Stevenson Center or at Suzie's Café. Those encounters, Friedman said, often lead to breakthroughs on stubborn problems—or at least facilitate the spread of good news about research successes.
"Those interactions, as inconsequential as they may seem, can light a spark," she said. "But as much as we miss those brief chats, they are a small sacrifice for returning to the lab and engaging in research that improves people's lives. That's what is most important."
This is an adapted version of a story originally reported and written by Jenna Somers. More than 3,000 Vanderbilt research personnel, including Katherine Friedman and her team, have returned to in-person research activities through the Research Ramp-up process spearheaded by the Ad-Hoc Research Ramp-up Working Group and the Office of the Vice Provost for Research.