01/28 Visiting Writers Series: Quan Barry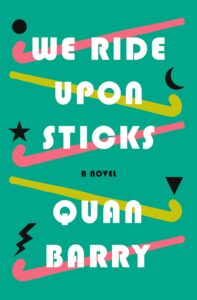 Born in Saigon and raised on Boston's north shore, Quan Barry is a professor of English at the University of Wisconsin–Madison and the author of two novels and four poetry books; her third book, Water Puppets, won the AWP Donald Hall Prize for Poetry and was a PEN/Open Book finalist. She has received NEA Fellowships in both fiction and poetry, and her work has appeared in such publications as Ms. and The New Yorker. Barry lives in Wisconsin. Her latest novel is We Ride Upon Sticks (Pantheon, 2020).
→  View the full Spring 2021 schedule and learn more about the Gertrude & Harold S. Vanderbilt Visiting Writers Series.