CLACX welcomes visiting doctoral student André Botton
The Center for Latin American, Caribbean, and Latinx Studies (CLACX) is pleased to welcome visiting doctoral student André Botton to the Vanderbilt community. Botton, a PhD candidate in Theory of Literature at the Pontifical Catholic University of Rio Grande do Sul in Brazil, will be advised during his exchange at Vanderbilt by Emanuelle Oliveira-Monte, Associate Professor of Luso-Brazilian and Afro-Brazilian Literature in the Department of Spanish and Portuguese.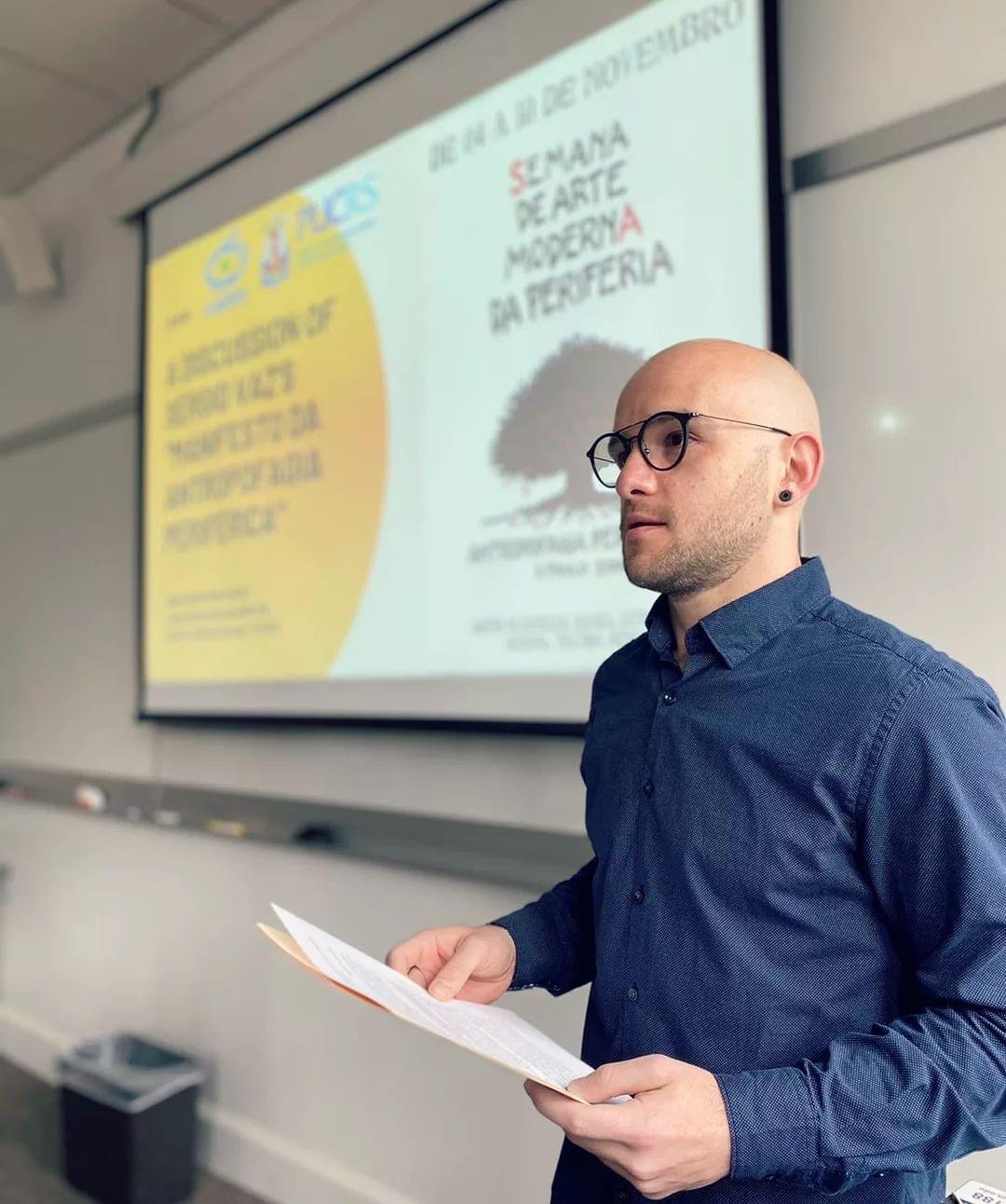 "These six months I will stay at Vanderbilt will be of great contribution to the expansion of my perspectives and my research," said Botton. "Being outside Brazil and being able to research from here allows me to reflect on my work from another point of view."
His doctoral thesis, Dos becos e vielas: uma história da literatura marginal periférica brasileira/From lanes and alleys: a history of marginal Brazilian peripheral literature (working title), focuses on the narrative texts written by authors from the outskirts of large Brazilian cities.
"This kind of literature is the best being produced in Brazil, and I want through my research that these writers to be recognized from their literary works," said Botton.
Botton will be on campus until May 2022 and hopes that his time at Vanderbilt exposes him to different theoretical perspectives, as well as the opportunity to familiarize himself with works similar to his own. He is particularly interested in reflecting on marginal literature and putting it into the perspective of Latin American studies, noting that the cultural phenomenon he researches also occurs in other Latin American countries.
"I want to explore this exchange to the fullest! I intend to contribute what I can to other researchers who are interested in in Brazil and peripheral culture." said Botton. "One of the greatest benefits of being a PhD exchange student is establishing connections with professors and researchers to work together, like with my supervisor Emanuelle Oliveira-Monte, who welcomed me so well from the moment I proposed this project."
CLACX looks forward to organizing a public talk by Botton on his research in spring 2022.
Botton's visit is supported by the CAPES Foundation, a Brazilian government agency which awards scholarship grants to graduate students at universities and research centers in Brazil and abroad. It is his first experience in the United States.