Immersion and Study Abroad
Immersion is… A deeper, more complex education that integrates classroom knowledge with experience. Immersion Vanderbilt provides undergraduates with the opportunity to pursue their passions and cultivate intellectual interests through experiential learning beyond the classroom, culminating in the completion of a final project. More information can be found on the Immersion Vanderbilt website.
STUDY ABROAD
Study abroad is one of our most popular Immersion options. Study abroad programs typically offer courses in the sociology of the host country, many of which can count as electives toward undergraduate degrees in sociology and environmental sociology. Vanderbilt offers study abroad opportunities in over 40 countries across the globe. Please visit the Global Education Office for more information about studying abroad.
RESEARCH ASSISTANTSHIPS
Work with a sociology faculty member on a research project and take at least two advanced sociology classes. The research experience involves a commitment of approximately 150 hours during one academic year (about 5 hours per week) with weekly meetings with the faculty adviser. These are unpaid or voluntary research hours; in some cases, paid research may be available to students who continue after completing the Immersion project. Students will write a final report that includes a summary of their research. Questions about Immersion? Contact an Immersion coordinator.
INTERNSHIPS
Internships in civic, corporate, cultural, government, health, media, political, research, social welfare, and other organizations can allow students to gain experience that builds on and extends their sociology education. Students who secure their own internship may add a credit-bearing academic research component. Two courses are required:
SOC 3880 provides course credit for the hours the student works as an intern.
SOC 3881 is an independent study under faculty guidance, in which the student reads, researches, and reflects on the sociological issues connected to the internship. Visit the Vanderbilt Career Center to learn more about possible internships.
Eligibility: To qualify for an internship, the student must have completed two courses in the sociology department as prerequisites. The student should take at least one sociology course that is thematically related to the internship, such as a health-related course for health-related internship.
Note: The sociology department does not offer internship placement services. Students are responsible for finding their own internship and securing a faculty adviser.
HONORS RESEARCH
Honors research is a popular Immersion option. Read more about the Honors Program.
IMMERSION PROFILES
Sociology students have completed Immersion projects on topics such as healthcare access for LGBT+ populations in Africa, and comparative analyses of prison sentencing and time served.
LAUREN RHODES '23 AND DEFNE SALLI '23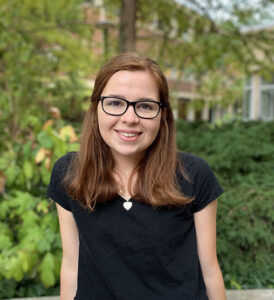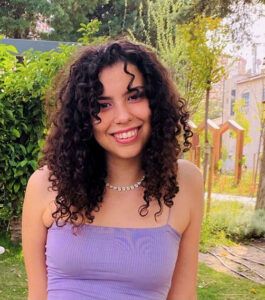 Yardscaping pesticides are associated with a host of environmental and health problems. But even as municipalities face citizen demands for stricter pesticide controls, they often find their hands tied. Defne Salli's and Lauren Rhodes' Immersion project, "Greening the US Yardscape," examines how city and county governments navigate industry-driven state laws that ban local regulation of urban pesticide use. Guided by Professor Zdravka Tzankova, and collaborating as part of the campus-wide ASCEND Grand Challenges Initiative, Rhodes and Salli are writing a law journal article that will offer practical solutions to activists and municipal governments.
LOGAN CROMEENS '23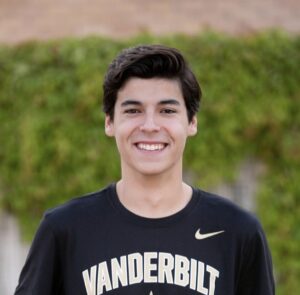 In the nationwide Civil Rights Movement of the 1960s, local places mattered. For his Immersion project, Logan Cromeens is co-authoring a research article with Professor Larry Isaac comparing the civil rights campaigns in Nashville and Greensboro, SC—two cities that pioneered the sit-in tactic. How did activists mobilize, what were the spin-off effects of the sit-ins in each city, and how did the core cadres of these two local movements expand beyond Nashville and Greensboro?
Questions about Immersion in sociology? Contact the department's Immersion Coordinator.