A&S faculty lead comprehensive, collaborative overhaul of undergraduate curriculum
Extensive outreach and fact-finding from Vanderbilt community and beyond shape new curriculum design
NASHVILLE, Tenn. — A significant faculty-led effort to redesign the aged College of Arts & Science undergraduate curriculum is nearing completion, aiming to provide a more integrated, inspiring, and enduring program of study for all A&S students. The overhaul is the first major proposed revision to the curriculum in almost 20 years.
For the past three semesters, 35 College of Arts and Science faculty members, representing almost every department and program in the college, have discussed, researched, questioned, consulted, and surveyed stakeholders to reimagine the undergraduate program. The new curriculum would replace AXLE (Achieving eXcellence in Liberal Education), the liberal arts requirement that was adopted in 2004.
"Aside from the fact that AXLE is nearly 20 years old, the world has really changed a lot in the past five years," said Celina Callahan-Kapoor, committee member and senior lecturer in medicine, health, and society. "We really wanted to take time to think deeply about what kind of world the students are graduating into, and whether we are really preparing them for that world."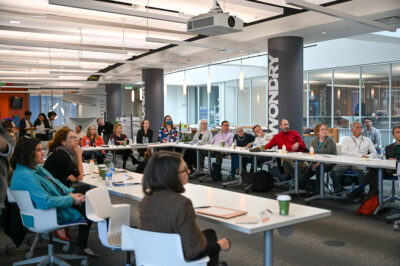 The Future of the A&S Curriculum Committee began their work in January 2022 with extensive information gathering, including examining pedagogical research, speaking with peer institutions about their experiences, and securing input from faculty and students. The committee has also collaborated with many campus partners, including departmental directors of undergraduate studies; the College of Arts and Science Pre-Major Academic Resource Center (CASPAR); faculty heads of house; the library; the Writing Studio; the Office of Academic Program Review, Assessment, and Accreditation (OAPRAA); the Office of the University Registrar; and the leadership of the other three undergraduate colleges, Peabody, Blair, and Engineering.
"We're thinking holistically about the curriculum and how every piece relates to the others, so we've worked to solicit and integrate the wisdom of lots of different groups on campus," said Sarah Igo, committee chair, dean of strategic initiatives, and Andrew Jackson Chair in American History. "One thing I've realized working on curriculum reform is that we've needed to take advantage of almost every office and organization on campus. We want to create a program for our students that is both enduring and dynamic—one that is rooted in deep liberal arts traditions but is, at the same time, aligned with the world that they are entering. So, we've drawn on expertise from everywhere."
The Wond'ry was one important source of expertise. The Curriculum Committee tapped into a unique consulting service provided by the Wond'ry and was one of the first campus partners to do so. Through an intensive, hands-on strategy session, the Wond'ry helped the committee work through designs for the new curriculum using the extensive data the committee had compiled from a myriad of sources.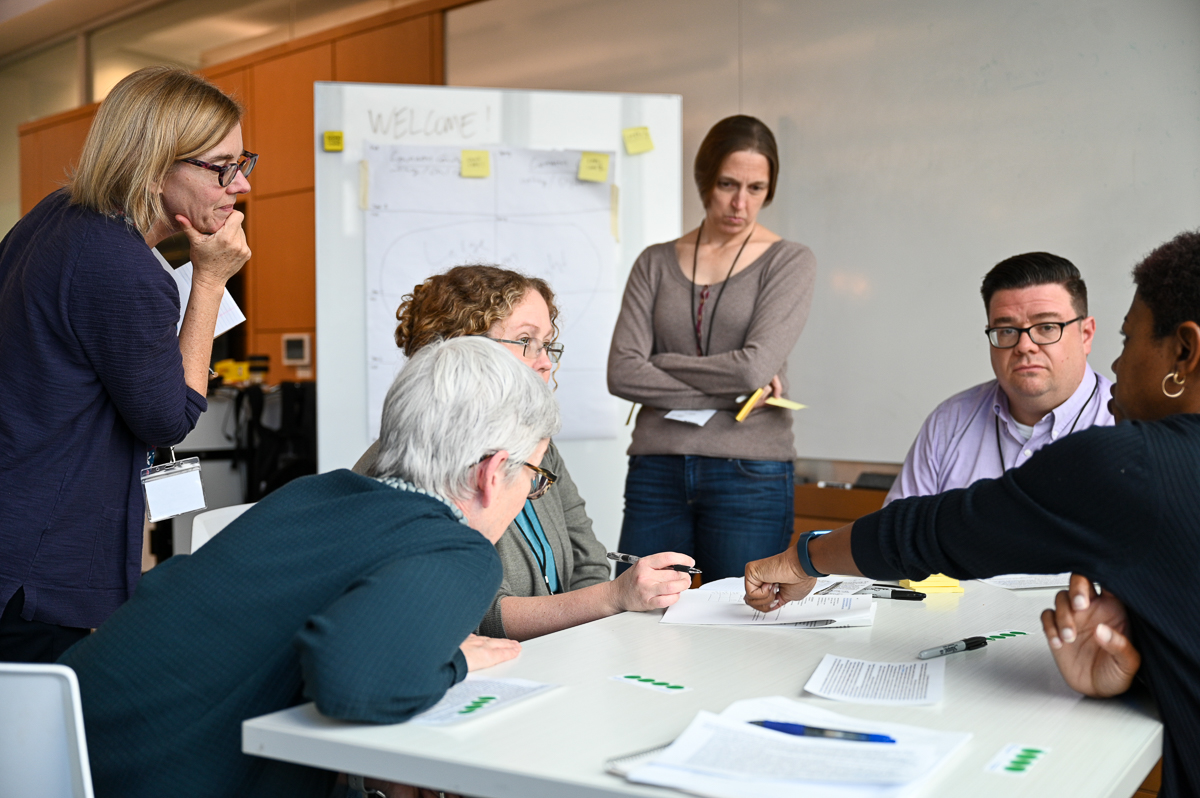 The group met in the innovation area of the Wond'ry, one of four distinct sections of the center. Faculty worked in small groups to consider the foundations of the new curriculum design. Starting with individual personality exercises that helped them recognize their own and others' predispositions toward change, groups were given hypothetical student profiles and asked to maneuver the students through the proposed undergraduate program of study given their unique situations, as a test for the new system.
"They were passionate about this and came completely prepared," said David Owens, Evans Family Executive Director of the Wond'ry, professor of the practice of management and innovation, and one of the two session facilitators. "They had a strong sense of student advocacy."
Owens noted that committee members could have approached the design by looking for ways to make their own teaching easier, but instead all were invested in designing a curriculum that fulfills the needs of the increasing caliber of Vanderbilt students.
"My innovation perspective on the world is that we have to notice that there's some reason for us to change," Owens said. "If we can recognize that reason, and then act on it, then that's a good thing. The reason here for change is that we're admitting a new kind of student."
Coherence, Igo says, is one of the main objectives of the new curriculum. The existing program of study both lays out the general education requirements and exposes students to different disciplines. However, it doesn't adequately explain the purpose or value of those requirements, why broad exposure to varied disciplines and approaches is important, or how a general education prepares students to embark on more specialized areas of study. These challenges will be addressed in the new curriculum.
The committee is also prioritizing exploration and curiosity, ensuring that students are exposed to varied modes of inquiry. Students will have intentional opportunities early on to explore big questions through multiple disciplinary angles, allowing them to better find, shape, and revise their academic paths.
"As I see it, we have a responsibility to design our undergraduate program in such a way that students don't discover too late the things they may have really gotten excited about," Igo said. "And we're doing that with an inviting and inspiring vision of what an arts and science education can be, coupled with a framework for how to navigate it."
The proposed curriculum will be voted on by the College of Arts and Science faculty in spring 2023 and, if approved, will likely be implemented in fall 2024.