Department of Medicine, Health, and Society expands collaborative potential with new hires
In 2007, Vanderbilt's College of Arts and Science launched an innovative new major called Medicine, Health, and Society (MHS). From attracting just 40 enrollees in its first year, the interdisciplinary program has grown rapidly into one of A&S's most popular majors. More than 700 undergraduate students are now studying toward an MHS degree, and MHS has also added a vibrant M.A. program in the social foundations of health. In July 2020, the program became a full-fledged department, and it has gained international acclaim for its creative approaches to teaching health leaders of tomorrow about social and racial justice and health. Following the recent hire of a group of junior faculty who will start in fall 2021, MHS is now poised for a new phase of collaborative growth.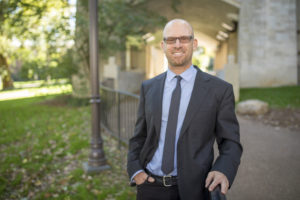 "These hires represent the next step toward building a truly vibrant, truly interdisciplinary health studies program. Our aim all along has not been to hire people based on discipline, but to build teams of collaborators who work together across disciplines to better understand and address the pressing medical issues of our day from multiple interlinked points of view" said Dr. Jonathan Metzl, MHS department chair and Frederick B. Rentschler II Professor of Sociology and Medicine, Health, and Society. (Dr. Metzl, who holds an M.D./Ph.D., is also a professor of psychiatry and health policy with Vanderbilt University Medical Center.) "We're showing a new model of what you might call critical health studies, which is different disciplines working together to address urgent social, political, and economic and health issues facing society."
MHS's new faculty are quantitative social scientists who specialize in a range of issues, including vaccines, gun policy, LGBT health, and immigration. Though they're early in their careers, they already have strong records of interdisciplinary collaboration—exactly the kind of work at which MHS excels. Their expertise, Metzl said, will reinforce the department's reputation as a national leader in training pre-health students.
"MHS exists to help society and students understand the implications of urgent issues like the pandemic or our national reckoning with the health effects of inequity. We're increasing the depth and the breadth at which we can have those conversations in our department. As a result, we can better train students to go out in the world and address these urgent questions," he said.
Meet the New Faculty
Kirsty Clark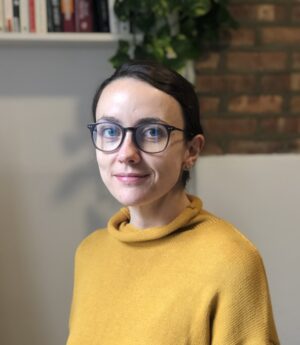 Kirsty Clark is currently a postdoctoral associate at the Yale School of Public Health and will join A&S as an assistant professor of medicine, health, and society and public policy. She is a social and psychiatric epidemiologist whose research focuses on mental health outcomes in LGBTQ populations. In particular, she works to identify early warning signs of suicide in LGBTQ young people and to develop interventions that help to alleviate mental health disparities for LGBTQ individuals.
Q: How did you become interested in LGBTQ health?
A: When I began my graduate training in public health, I knew I was interested in tackling mental health disparities through a population health lens. During my time at Yale, I've had the great opportunity to work with John Pachankis, whose groundbreaking work on stigma and LGBTQ mental health inspired me to launch my own career in the discipline. My research is also highly personal, and I feel honored to be able to elevate the voices and needs of diverse LGBTQ communities through my work.
Q: What's one of the most interesting things you've learned through your research so far?
A: Some of the most interesting and important findings from my research include highlighting the critical role of the early home and school environments in fostering mental health among LGBTQ children and teens. For example, some of my recent research shows that LGBTQ disparities in problems such as anxiety and depression emerge in children as young as 9 and 10 years old, and these disparities are linked to school bullying and poor parent-child relationships.
Q: Why did you want to come to Vanderbilt?
A: I am energized by Vanderbilt's strong support of LGBTQ health research, and I am especially excited to join forces with future colleagues in Vanderbilt's LGBT Policy Lab. I look forward to carrying out my research in the Southeastern U.S. particularly, given the high need in the region. I feel privileged to join Vanderbilt's stellar learning community, and I can't wait to meet the students in MHS and Public Policy Studies!
Lucie Kalousová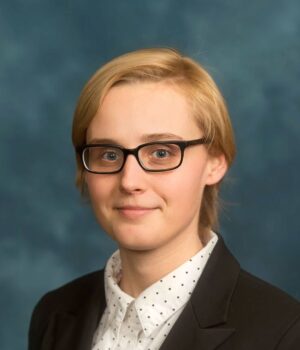 Lucie Kalousová, an assistant professor of sociology at the University of California-Riverside, will serve as an assistant professor of medicine, health, and society and sociology. She studies the links between health and the distribution of socioeconomic resources, and whether and how policy changes can affect those links.
Q: How did you become interested in health disparities?
A: I am originally from the Czech Republic and first moved to the U.S. to attend college in Indiana. I knew right away that I wanted to study social sciences, but my interest in health disparities emerged as I learned more about the U.S. I was struck by how much wider health inequities were in the U.S. compared to where I came from, and I wanted to know why and what can be done about it.
Q: What's one of the most interesting things you've learned through your research so far?
A: I think that the most striking aspect of health disparities is their persistence, which is easy to see when we consider a behavior such as tobacco smoking. Even after many decades of government investment in tobacco control and prevention, young people—especially young people from disadvantaged backgrounds—still progress from experimenting with their first tobacco product to becoming established and potentially life-long smokers. Why is that the case, and why have tobacco control efforts been less effective with young people from disadvantaged backgrounds? Tough scientific challenges like these are what fuel my work.
Q: Why did you want to come to Vanderbilt?
A: MHS creates a unique space where faculty and students can collaborate and co-create a new understanding of health through shared research interests that transcend traditional disciplinary boundaries. I am excited to become a part of that research effort and train the next generation of budding health students, scholars, and professionals. It is a great privilege to be able to join such a distinguished group.
Katherine Wen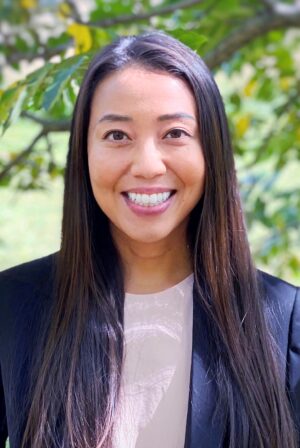 Katherine Wen is completing her Ph.D. in the Department of Policy Analysis & Management at Cornell University and will join A&S as an assistant professor of medicine, health, and society and public policy. A health economist and health services researcher, she focuses on how government interventions and public policies affect health outcomes related to infectious diseases and substance use.
Q: How did you become interested in health economics?
A: During college, I had the opportunity to interview patients at a local clinic that provided free health care to uninsured adults. Every patient I interviewed had a unique story, yet their hardships spoke to a common struggle to obtain affordable and adequate health care. The experience ignited my interest in health care and the consequences of public policies on health.
Q: What's one of the most interesting things you've learned through your research so far?
A: I've really enjoyed collaborating with Nicolas Ziebarth (one of my dissertation committee members) and my co-author Stefan Pichler on projects related to paid sick leave. We recently examined the impact of the Families First Coronavirus Response Act (FFCRA), which provided COVID-19 paid sick leave, and found that states that gained access to paid sick leave through FFCRA had about 400 fewer confirmed COVID-19 cases per day per state.
Q: Why did you want to come to Vanderbilt?
A: MHS is such an interdisciplinary department, with faculty who are doing health-related research in military medicine, LGBT health and aging, gun violence, and other really important topics. I'm also excited to meet and teach MHS majors, and I think the department offers such unique and timely courses. I'm looking forward to meeting faculty across campus doing health economics research!