Virtual Gatherings: Grad student in Earth & Environmental Sciences keeps group hangouts on schedule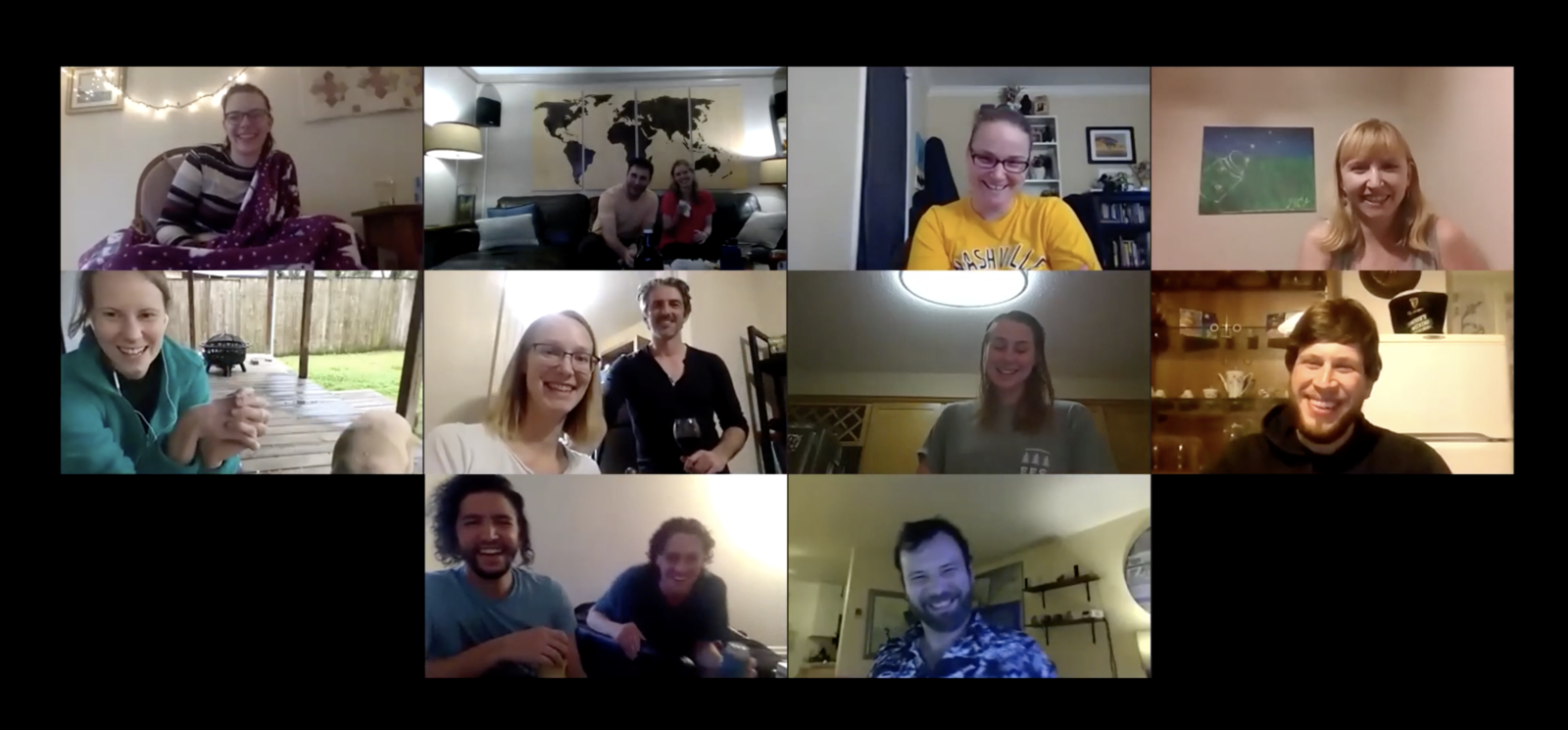 Each week, graduate students in Earth & Environmental Sciences look forward to an informal get-together at KayBob's, a local watering hole in Hillsboro Village, to talk shop and get some downtime with peers outside the classroom.
When COVID-19 threw a wrench in their plans for meeting up in person, graduate student and organizer of the group Chris Tasich decided they should take the meet-up online.
"It's now mostly just talking and hanging out on a video conference call, but it helps our group sustain a strong sense of community, which is important now more than ever as we continue our work in separate locations," said Tasich.
The group, which includes other EES graduate students, visiting international students from other universities, and post-docs, have been meeting now for about a month on Zoom, but they try to keep the tradition of KayBob's alive by getting takeout first.
"Chris has been an enormous leader in our graduate student community across campus," said Jonathan Gilligan, associate professor of Earth & Environmental Sciences. "With these happy hour meetings, he is doing a lot to maintain the sense of cohesion among our EES graduate students, specifically."
When it comes to pressing forward with innovative work in the face of the pandemic, Tasich notes that he and his peers don't plan to stop innovating in the weekly happy hour anytime soon, either.
"We're thinking about having a remote Scattergories night in the future via screen share. That would be fun."
Article by Spencer Turney Apr. 10, 2020, 2:30 PM