Immersion and Internships
Research | Internships | Research Stories | Internship Stories
Immersion Is…all about you. What sparks your curiosity? Your Immersion experience will be unique to you, and help you to deeply engage in research areas that interest you. In chemistry, the research courses (CHEM 3860, 3980, 4980, and 4999), and our two capstone courses (CHEM 4965 and 4966), serve as the department's immersive experience. In the final semester of both sequences, CHEM 4999 for Honors research and CHEM 4966 for capstone, the student can present a culminating project.
Therefore, if you enroll in CHEM 3860, 3980, 4980, 4965, 4966, or 4999, you may submit an Immersive Experience Declaration Form, found in the Immersion Portal. You can submit multiple immersive experiences in your time at Vanderbilt; you are not limited to one experience. Toward the end of your experience, you will then complete the Experience Self-Reflection Form, found in the Immersion Portal. This means that in a single course, you can complete Milestone 1 and Milestone 2 of the Immersive Experience.
Milestone 3 and Milestone 4 are tied to your goals and project completion. Depending on how you decide to approach your Immersion experience, this will look different for you. Many will be able to do this in CHEM 4966 and CHEM 4999. Make sure you submit your Project Submission using the Immersion Portal prior to or during your last semester at Vanderbilt.
Research
The research courses in chemistry provide one option for Immersion experiences within the department. We encourage all undergraduate students majoring in chemistry to participate in active research in our laboratories.
CHEM 3860 is the chemistry research course open to all undergraduate students conducting research for credit. The intended purpose of the course is to allow students to become familiar with and participate in an immersive laboratory experience with current projects in the chemistry department and other interdisciplinary programs. Students will engage in cutting-edge research, often multidisciplinary, gaining valuable hands-on experience with techniques and modern instrumentation. This course is offered as repeat credit and for variable credit.
CHEM 3980 is the first semester of Honors research. This course is designed to assist the student in developing original laboratory research including problem definition, experimental design, and interpretation of results. The students in this course will participate in an immersive laboratory experience working on a goal or goals utilizing modern techniques and instrumentation.
CHEM 4980 is the second semester of Honors research. This course is designed to assist the student in refining laboratory research techniques as their project continues, including problem definition and redefinition, experimental design, and interpretation of results. Significant writing components begin in this second semester focusing on writing the background and introduction of a thesis.
CHEM 4999 is the final semester of Honors research. In this semester, the student is working towards data interpretation, explanation of results, and finalizing project outcomes. This course is designed as the culmination of a three-semester project, whereby the student will write and defend an Honors' thesis surmising their research results.
How to Enroll in Research Courses (BSCI 3860, 3980, 4980, 4999):
Identify a research mentor. Prior to enrollment, the student should contact several faculty members to discuss potential projects of interest. Begin by researching faculty members' research projects to help identify areas of interest. If you are considering a mentor outside of the chemistry department, you must have a co-mentor who has a primary appointment in the chemistry department. When contacting the faculty member, send an email with a brief description of your interests in their lab (the why), state when you are hoping to begin undergraduate research (the when), and request a meeting. Lastly, include a brief description of who you are (class year, major/double major, and/or minor), career interests, and send a CV listing the courses you have taken in chemistry. Note: it is up to the faculty mentor to take undergraduate students in their laboratories, and often decisions are made based on space limitations.
Submit the registration form that is signed by your research mentor to the director of undergraduate studies. The registration form for all chemistry research courses is currently available upon request from the DUS. Email the DUS to request the registration forms for research, using the subject line: Undergraduate Research Registration. Fill out the form completely, having the research mentor and any co-mentor sign the form. Return the form to the DUS by the deadline stated for each semester, which is usually no later than the Friday of the first week of classes.
A few important notes pertaining to registration for research courses:
You cannot register for research courses through YES.
Keep track of your total hours when registering for classes, as undergraduate students cannot take more than 18 credit hours per semester without special permission from the Office of Undergraduate Education. If you submit a request for a research course where the number of hours requested puts you over the 18 credit hour limit, this will delay the registration process.
Before you submit your forms to the DUS, ensure you do not have any additional holds on your records. Registration cannot be completed until all holds are removed.
All students enrolling in CHEM 3860, 3980, 4980, or 4999 must complete an in-person safety course at the start of the semester. The safety training is good for one year. Please plan accordingly, as the training is offered on Friday afternoon during the second week of classes each semester. We do offer make-up trainings, but it is critical that you are trained as soon as possible.
Vanderbilt Undergraduate Summer Research Program
VUSRP is a 10-week full-time summer research program available to undergraduates across Vanderbilt to conduct research under any full-time Vanderbilt University faculty member, including faculty in the graduate and professional schools. Applications are required, and the program is competitive. Please make sure you meet all deadlines.
Research Experience for Undergraduates in Chemical Biology
The Vanderbilt Research Experience for Undergraduates (REU) runs for 10 weeks and is a hands-on course designed to introduce chemistry, biochemistry, and biology students to the research processes and the interdisciplinary nature of contemporary research. Students participate in a mini-symposium on drug discovery, attend seminars given by Vanderbilt Institute of Chemical Biology faculty, participate in weekly discussions on relevant topics, and receive a stipend.
Maximizing Access to Research Careers Program
Department of Biological Sciences hosts a National Institute of Health (NIH)-funded Maximizing Access to Research Careers undergraduate program. While the program is biomedical-centric, several chemistry majors have taken part in the MARC program. Within the MARC program, there is an early pathway program, STEM Transition And Retention Program (START), providing summer research fellowships. This is a 9-week intensive summer program focusing on students between their first and second years.
Cook Fellowship
The Cook Fellowship provides funding for a rising senior who is continuing research. The funding is for 10 weeks during the summer between the junior and senior year. At the start of the spring semester, the DUS will send an email out to all junior chemistry majors. All are invited to apply. Notification of the award is after all awards for VUSRP have been announced.
Beckman Scholars Program
The Beckman Scholars Program provides scholarships that contribute significantly to advancing the education, research training, and personal development of select students in chemistry, biochemistry, and the biological and medical sciences. The sustained, in-depth undergraduate research experiences and comprehensive faculty mentoring are unique in terms of program scope, content, and level of scholarship awards ($17,600 for two summers and one academic year).
Research Immersion Stories
Fiona Cherry '23 (Chemistry, Medicine, health, and Society)
Craig Duvall Laboratory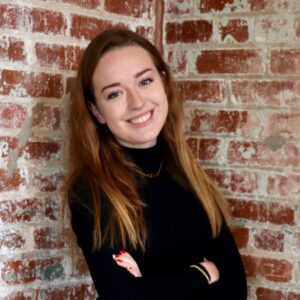 "Growing up, my family frequently watched PBS science documentaries. I grew to really admire the scientists I watched and was excited by the prospect of one day contributing to scientific knowledge. After learning about biotechnology in high school, I knew I wanted to learn more about drug development and get involved in my own research. Once at Vanderbilt, I found the Duvall Advanced Therapeutics Laboratory. I was especially drawn to the work in the lab because of the interdisciplinary nature of their projects. I found I could pursue my interests in chemistry, biology, biomaterials, and more as well as learn a variety of skills within one lab. Currently, my work in the lab focuses on the use of pH-responsive polymeric nanoparticles to deliver siRNA therapeutics for triple-negative breast cancer. Being involved in research has helped me become a better student and has changed the way I approach problems that arise. I've learned so much through my time in the Duvall Lab, and I can't imagine my college experience without it!"
Mike Jiang '24 (Chemistry)
Lars Plate Lab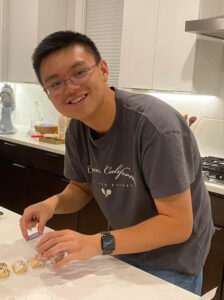 Mike has been actively participating in research since fall of 2020, during the first semester of his sophomore year. He describes how he became involved in research and his research activities:
"I recognized both on my own and with the help of my general chemistry professor that research would not only enrich and advance my undergraduate experience at Vanderbilt but also enable me to learn a tremendous amount of knowledge in the field. The project that I am working on now is a perfect opportunity for me to become exposed to methods, protocols, analysis, and the process of scientific inquiry through both conducting hands-on experiments in a wet lab and collaborating with others in the group to carry out our investigation. My project aims to elucidate the timing of host-pathogen protein-protein interactions of coronavirus non-structural proteins. The project takes advantage of a destabilized dihydrofolate reductase (dDHFR) that can be fused to a protein of interest to enable the study of protein-protein interactions in a time-resolved manner by controlling the presence or absence of the protein of interest inside cells. I use a previously developed, trifunctional small-molecule probe that has the TMP-moiety to establish a starting time for dDHFR-fusion protein accumulation, which allows for the study of time-resolved interactomics."
Alex Stoneman '23 (Chemistry, Chemical Engineering)
Matt Lang Laboratory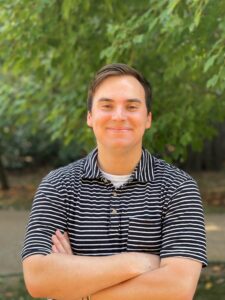 "I was drawn to research because it's an excellent way to continue learning and make positive changes in the world. It also teaches a valuable skill set that incorporates classroom knowledge while also expanding into new academic territory. My current project aims to computationally elucidate the alpha-beta T-cell receptor's (TCR's) conformational change. Experimentally, the protein undergoes a force-dependent, reversible transition under ~10 pN loads, but little is known about its mechanism. Therefore, I am simulating applying force to the TCR with the goal of better understanding this conformational change and its overall function. I am excited and motivated by this project given its immunological applications. Better knowledge of the TCR can contribute to improvements in T-cell therapies, which can be used to treat autoimmune diseases, diabetes, and cancer."
Aakash Manapat '23 (Chemistry, Physics)
Jessica Oster Laboratory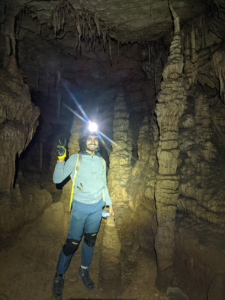 "I'm Aakash Manapat, a senior double-majoring in Chemistry and Physics, and pursuing my Chemistry honors thesis in Dr. Oster's terrestrial paleoclimatology lab. I was initially attracted to research as I love learning about the natural world. Over time, this has grown to include a more human focus to research—scientific research has to potential to guide us through many issues that our society faces. This latter reason is why I was attracted to my current research topic. I use mass spectrometry to understand the past variation in oxygen and carbon isotopes in a stalagmite sample from Northeast India. These isotopes vary in response to changes in atmospheric circulation and temperature. As such, understanding such isotopic variation can tell us more about past variation of the Indian Summer Monsoon (ISM)—which may reveal information about how the ISM will vary in the future given climate change."
Past Undergraduate Research Projects
Fall 2022
Name
Project Title
Research Mentor
Afan Atif
"Computationally-Aided Rational Design of Buchwald-Type Bis(bicyclo[1.1.1]pentyl)Phosphine Ligands"
Nathan Schley
Olivia Black
Study of Cystic Fibrosis Transmembrane Conductance Regulator protein
Lars Plate
Fiona Cherry
"Investigating Effects of Nanoparticle-Mediated Rictor Knockdown on Tumor Immune Microenvironment Using a Syngeneic Mouse Model"
Shrusti Patel/Craig Duvall
Enzo de Jong
Study of fluorescence microscopy to conduct localization of Gr23
LJ Zwiebel
Pete Edwards
Synthesis of CoS2, CoS, Co3S4 nanoparticles
Janet Macdonald
Alex Eisenreich
"GABA Transporter Assay Development"
David Weaver
Carol He
"Comparing Different Machine Learning Methods for
Predicting NMR Spectral Properties of Natural Products"
Allison Walker
Allison Henry
Synthesize and purification amyloidogenic fragments of SARS-CoV-2, hIAPP, amyloid beta, and alpha synuclein with the goal to study the fragments using electron microscopy.
Lauren Buchanan
Bryan Jang
Study of PAR4 and PAR4 inhibitors
Heidi Hamm
Mike Jiang
"Generation and Rescue of Destabilized Domain-Coronavirus Nonstructural Fusion Proteins"
Lars Plate
Jack Jiao
"Improving Substrate Specificity Through Topology Editing of
Biologically Active Molecules"

Alexander Schuppe
JJ Johnson
Synthesis of derivatives of the diuretic hydrochlorothiazide in attempts to design a specialized and targeted new medication
Steven Townsend
Grace Jones
2D IR spectroscopy studies of amyloid beta aggregation – using computational modeling to optimize unnatural amino acids that can act as reporters
Lauren Buchanan
Olivia Jones
Analyzing proteomes in the African American population that develop Alzheimer's disease to find common risk factors for the development of Alzheimer's within this population
Rena Robinson
Nikhil Kamdar
"6-oxo-M1dG prevalence in different cell types and how oxidative stress can play an important role in its prevalence"
Lawrence Marnett
Vincent Kang
"The Ability of Ferroptosis Inhibitors and Related Compounds to Reduce Hydroperoxides and Endoperoxides and Serve as Reducing Co-Substrates for the Peroxidase of Cyclooxygenase-2"
Lawrence Marnett
Jinsun Kim
The testing of Micromonospora purpureochromogenes (DSM 43821) utilizing genome sequencing methods to verify the bacteria's identity; use of reverse-phase HPLC
Allison Walker
Kaitlyn Kim
The study of plasma depletion using mass spectroscopy
Rena Robinson
Thomas Knight
"Analysis of Nafion HP Perfluorinated Sulfonic-Acid
Ionomer Membranes for Use in Graphene-Based Composite Ionic Membranes"
Piran Kidambi
Hailey Kramer
Study of Human Milk Oligosaccharides; study of how HMO's affect different harmful bacterial strains and pathogens
Steven Townsend
Abisola Lawal
Synthesizing newly designed DPAM ligand derivatives and determining their effect on catalytic efficiency
Nathan Schley
Jeff Lee
"Structural Effects of Anthracycline Analog Anti-cancer Drugs"
Michael Stone
Ruochen Li
Study of Aflatoxin B1 and identification of mutogens
Michael Stone
Ethan Lilly
Impact of ABCA7 Alzheimer's Mutation
Rena Robinson
Christopher Lofts
"Total Synthesis of Plumarellide"
Steven Townsend
Aakash Manapat
"Paleoclimate Reconstruction from a Speleothem Sample from Mawmluh"
Jessica Oster
Tony Peng
Synthesis of CdSe nanoparticles; understanding the factors that control growth
Janet Macdonald
Gabriel Pongdee
Synthesis of natural product analog 9-dechlorochrysophaentin A
Gary Sulikowski
Jeevan Rajkumar
Selectively functionalizing sugars that serve as precursors to biologically significant molecules.
Daria Kim
Abi Sekhar
Characterization of Risk Factors associated with ABCA7 to Alzheimer's disease pathogenesis
Jermaine Davis/Rena Robinson
Gabriel Slate
"Mechanochemical Methods and Their Influence on Organometallic Mechanisms"
Tim Hanusa
Noah Sommer
"Potential Implications of Dopamine Transporter Nanoclustering"
Sandra Rosenthal
Alex Stoneman
Study of t-cells in immune response; study of optical tweezers
Matt Lang
Sebastian Stull
Molecular Modeling of Kemp eliminase
John Yang
Jeeva Venkat
Development of a script to compare the accuracy of predictions made by antiSMASH6 to an older version of the software with the goal to determine if new features improve predictions of natural product activities
Allison Walker
Elisabeth Wood
Study of psilocybin: psychoactive effects, role in serotonin system, and mental health effects
David Cliffel
Charity Yarborough
"Studies Toward the Antimicrobial and Antibiofilm Activity of Soymilk Sugars against Various Perinatal Pathogens"
Steven Townsend
Mara Yella
Study of the intersection of diabetes and breast cancer
Cynthia Reinhart-King/John McLean
Spring 2022
Honor's Defenses: CHEM 4999
| Student | Thesis Title | Faculty Mentor |
| --- | --- | --- |
| Kathryn Fink | "Activation of C-H and C-O Bonds by Cationic Bis(Phosphine) Iridium Complexes" | Nathan Schley |
| Campbell Flower | "The ASCEND Initiative: Environmental Chemicals" | John McLean |
| Robert Gottschalk | "Design of Humidity Control Mechanism for Desorption Electrospray Ionization Mass Spectrometry Imaging (DESI-MSI)" | John McLean |
| Jennifer Jiang | "Characterization of Polytetrahydrofuran (poly-THF) by Mass Spectrometry" | David Hercules |
| Bethanie Stauffer | "Optimization of Depletion Strategies for the Proteomic Analysis of Cerebrospinal Fluid" | Rena Robinson |
| Long Viet Than | "Photosystem I/Cytochrome C Multilayer Films for Biohybrid Solar Energy Conversion" | Kane Jennings/David Cliffel |
| Matthew Tremblay | "Application of Density Functional Theory to Investigate Organic Reaction Dynamics and Atropisomerism" | John Yang |
| Sophie Vogelsang | "Investigating the Impact of Nanoparticles on Amyloid Protein Aggregation with Two-Dimensional Infrared Spectroscopy" | Lauren Buchanan |
| Nicole Wright | "Synthetic Investigations of an Aeromonas veronii Disaccharide and Novel HMO Fluorescent Probes" | Steven Townsend |
Internships
An internship is largely targeted at practical field-specific training. It is important to note that some internships are paid, while many are unpaid. An internship can look a bit like research, particularly in a STEM field, but it is not always the same. Many times an internship will involve the development of job-specific skills and professional development related to the career of choice.
Vanderbilt Institute of Chemical Biology
Faculty members within the Vanderbilt Institute of Chemical Biology have summer positions for undergraduates. To find these positions, undergraduates should go to the VICB members page and search for faculty who are doing research that interests them. They should then contact that faculty member directly to inquire about summer research opportunities. Each faculty member who has a position will provide instructions for applying to his/her laboratory. Students are encouraged to make these inquiries early in the spring semester before positions are filled.
Career Center
Vanderbilt's Career Center provides support in identifying internships.
Internship Immersion Stories
Julia Raziel '22 (Chemistry)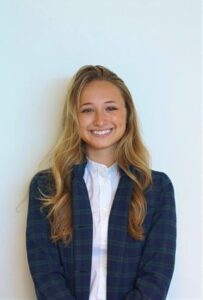 Julia interned during two of her undergraduate summers for The Estée Lauder Companies Inc. (ELC) in research and development (R&D) as a formulation cosmetic chemist.
"I always aspired to pursue the intersection of chemistry and cosmetics as a career, and landing this internship really solidified that deal for me. This internship experience at ELC also incorporates seamlessly into Immersion at Vanderbilt, as each summer I was given 12+ weeklong projects that I successfully initiated, executed, and completed. Each internship summer concluded with a scientific poster presentation, in which I presented my innovative formulated prototypes alongside my research to 300+ scientists at the company.
In this internship role, my day-to-day consisted of extensive research, development of formulas, and lab work at the bench. I would research several concepts and then prove them by making batches of different skincare products for big brands. There was a lot of trial-and-error involved, along with substantial testing. What I loved most about this internship is that every day brought something different. As a formulation chemist, I worked with several departments within R&D to perform a multitude of tests on my formulas, in order to ensure the utmost of safety and efficacy (as skincare products are made to penetrate the skin and provide benefits). I utilized several techniques and test methods we had learned about throughout the entirety of our undergraduate chemistry careers such as IR Spectroscopy, analyzing spectrums, and Beer's Law. I loved seeing this application of concepts I learned in school come to fruition in such a tangible, high-touch setting.
This internship program was extremely rewarding, exciting, invigorating, while at the same time, rigorous. I wouldn't have changed anything about my research summers spent at ELC in the internship program, and the internship serves perfectly for Immersion as well. It advanced my lab skills immensely, making me an all-around more confident lab and chemistry student back at Vanderbilt. This was undoubtedly the most incredible way I could apply my chemistry degree, and I encourage you all to spend your free time doing out-of-the-box research for Immersion that, in turn, could lead to a future full-time career and perhaps an unexpectedly discovered passion. Immersion at Vanderbilt is an incredible catalyst/door-opener for you to push and benefit yourself, placing yourself in a lab setting you might not normally find yourself in; it will show you how wide, boundless, and opportunistic the field of chemistry really is.
Upon graduation from Vanderbilt, I accepted an offer and have been working at ELC full-time since July of 2022. I did awesome research my senior year at Vanderbilt through Chemistry Capstone Lab which actually piqued my interest in the pharma world, so I am now getting my master's degree in pharmaceuticals with specialization in cosmetic science simultaneously while working. I couldn't recommend the cosmetics industry more if you are looking for a niche way to utilize your chemistry degree and have a love for the beauty and/or pharmaceutical industry."