From the Chair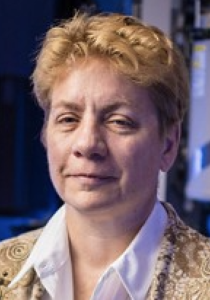 It is my privilege and pleasure to welcome you to the Department of Chemistry. Our chemistry community is dedicated to excellence in education, research, and discovery for the benefit of society in our global community.
In pursuit of these ideals, we have built a diverse and inclusive community of more than 300 undergraduate students, graduate students, postdoctoral scientists, professional staff, teaching faculty, and research faculty. These vibrant individuals are committed to providing best-in-class collaborative and immersive teaching and research opportunities that tackle key challenges on the local, national, and international level.
Our facilities span five state-of-the-art buildings and sit at the intellectual and physical nexus of Vanderbilt's world-renowned medical center, basic sciences, engineering, and residential colleges. Our faculty and trainees work across disciplines in innovative ways. Many in our community are deeply immersed in trans-disciplinary projects aligned with the Vanderbilt Institute of Chemical Biology (VICB), the Vanderbilt Institute of Nanoscale Science and Engineering (VINSE), the Vanderbilt Institute for Integrative Biosystems Research and Education (VIIBRE), and the Data Science Institute (DSI), among many others. There is deep and committed research support in these efforts through the Center for Innovative Technology (CIT), the Nuclear Magnetic Resonance facility, and the Mass Spectrometry Resource Center (MSRC), to name but a few of the 34 research support facilitates located across our campus.
We are grateful for your interest in our activities and hope to interact with you in pursuing opportunities together. Please do reach out if we can provide any information or assistance.
Sincerely,
Sandra J. Rosenthal, Ph.D.
Chair, Department of Chemistry
Jack & Pamela Egan Chair of Chemistry