From the Chair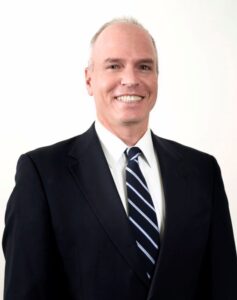 As the chair of the Department of Political Science at Vanderbilt University, I welcome you and thank you for visiting our website to learn more about our department and broader community!
It goes without saying that we are living in very interesting times, and many of us have witnessed a profound degree of change in politics and public policy at the local and global levels in recent years. One of our department's points of pride is our clear commitment to cultivating a welcoming, diverse, and inclusive environment, where we do everything that we can as scholars and teachers to engage with our students inside and outside of the classroom.  In doing so, we strive to make meaningful connections to help facilitate deep learning, so that our students are well-equipped to engage with, and understand, the rapid political developments that we are all witnessing, while likewise cultivating knowledge and skills to aid them in their lifelong learning processes after leaving Vanderbilt. Whether pursuing careers in law, government, industry, academia, public policy, education, or other sectors, students will be well-served by pursuing a degree in political science at Vanderbilt.
Our department has more than 30 dedicated faculty members who are among the foremost scholars of American politics and public policy, comparative politics and political behavior, and the political economy of interstate and intrastate conflict. Whether your passion lies in studying the politics of contemporary elections; how congress and the president create and implement law; the roles and impacts of identity in contemporary politics and policymaking; the determinants and consequences of international conflict; how democracy develops (and potentially stumbles) in Latin America, Europe, Africa and other parts of the world; or many other subfields, our faculty are well-positioned to guide you in your studies. Our department likewise has an amazing collection of scholars who are engaged with cutting-edge data science and empirical methodologies in their own research, as well those who are making new advances in formal political theory. Our curriculum exposes our students to a broad range of methodological approaches and substantive content that helps them to engage—critically—with arguments about the use (and misuse) of formal and informal tools of power, the ways in which mass preferences are translated through political institutions into policy outcomes, and the legitimacy of those processes and outcomes (among many other timely topics).
Vanderbilt students who major in political science have the opportunities and advantages that come with being exposed to a world-renowned research-oriented faculty, while likewise being able to engage with these faculty in intimate classroom settings, so that they can truly make the most of their education. This mix of path-breaking research and dedication to teaching is a distinctive strength of our department; I invite you to learn more about our faculty and the opportunities available to you in political science.
Thank you for your interest in our community! I hope that you will have the chance to visit us in person in Nashville to learn more about what Vanderbilt political science has to offer.
Sincerely yours,

Alan E. Wiseman 
Chair, Department of Political Science
Cornelius Vanderbilt Professor of Political Economy