Speaking Hebrew Freely: Conversation Outside the Classroom with Professor Haim
Posted by greea18 on Friday, September 13, 2019 in Past Events.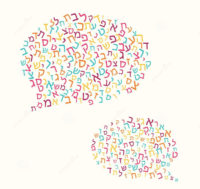 Hebrew students: please join Professor Mazalit Haim for a series of monthly talks including Israeli movies and other interactive activities.
Kosher vegetarian meals will be provided for current Hebrew students – community members are welcome to attend but meals are not guaranteed.
The first meeting will be Tuesday, September 24 from 3-4pm. The second meeting will be on Wednesday, October 16 from 5-6pm. (more dates to be announced)
The talks will be held in Furman Hall, large conference room 003.
!נתראה שם