New Flexible Requirements for Major & Minor
Posted by fliere on Thursday, August 23, 2018 in News.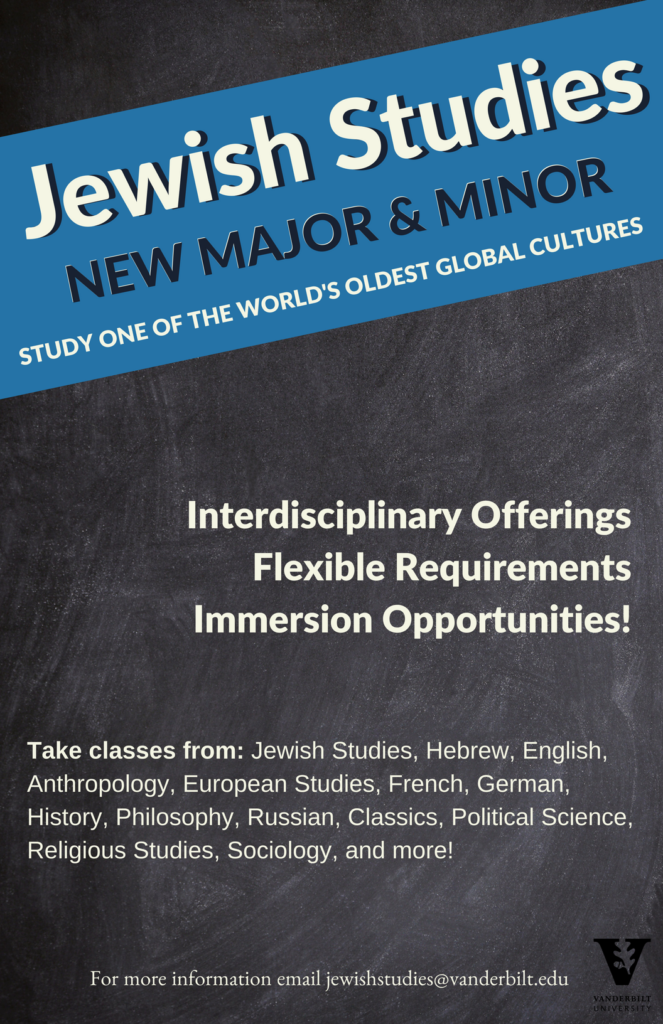 Jewish Studies has updated its requirements to allow for more flexible opportunities for students interested in the broad subject. Take classes in over 17 departments all over Vanderbilt and shape the direction of your own studies. For more information, visit our major and minor pages.