6th Annual Essay Contest winner: Maya Sandel
Posted by fliere on Monday, June 24, 2019 in News.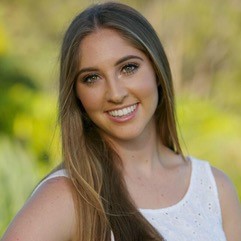 Maya Sandel has been named the winner of this year's sixth annual Jewish Studies Essay Competition for her paper "The Credibility of Jewish Activists in the Civil Rights and Black Lives Matter Movements."  This essay was originally composed for Prof. Shaul Kelner's "Social Movements in Modern Jewish Life" course. Maya, a rising junior from Malibu, CA, is majoring in Earth and Environmental Sciences.  A member of the Vanderbilt Club Soccer Team, Maya is also the VU Community Garden manager, is passionate about education and teaching, and loves hiking, water skiing, playing ukulele, and being outdoors. We congratulate Maya on her achievement.