Journals
Journals Housed in the Department
VANDERBILT E-JOURNAL OF LUSO-HISPANIC STUDIES
Editor: Christina Karageorgou-Bastea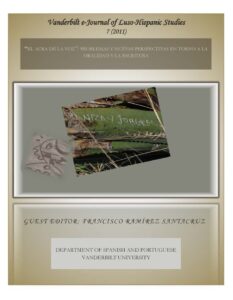 The Vanderbilt e-Journal of Luso-Hispanic Studies is an online academic publication edited by the Department of Spanish and Portuguese. Created as an open forum and a platform for dialogue on specific debates within Luso-Hispanic Studies, this publication includes monographic volumes crossing disciplinary boundaries and addressing  theoretical, political, and cultural connections between the Iberian Peninsula and Latin America, as well as Inter-American topics. Submissions are accepted by invitation only.  It is published annually.
Editor: William Luis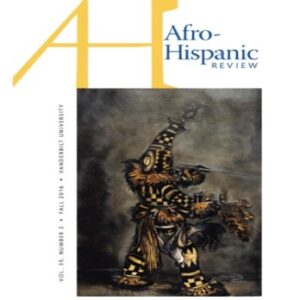 The Afro-Hispanic Review, a bilingual journal of Afro-Hispanic literature and culture, is published by the Department of Spanish and Portuguese at Vanderbilt University in Nashville, Tennessee USA. The new editor of the Review invites submissions of unpublished studies pertaining to the literature, history, and culture of the African presence and influence in the Hispanic world. The editor also welcomes interdisciplinary work, book reviews, translations, creative writings, and relevant developments, of the highest quality, as they relate to the Afro-Hispanic experience.