Placements
Your Success Story Is Waiting. The Department of History is a close-knit community that combines deep archival research with new theoretical and methodological perspectives. Featuring an outstanding faculty and a busy calendar of guest lectures and seminars, the Ph.D. program offers a wide variety of formal coursework, guided study, and immersive experiences. The department takes great pride in mentoring students as they develop into scholars, teachers, and researchers.
Alumni Spotlight
Patrick Anthony '21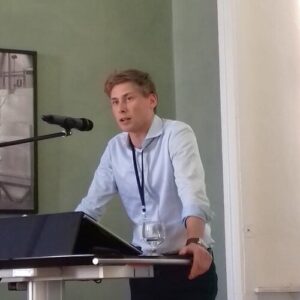 Visiting scholar at Cambridge University, Cambridge, United Kingdom
Patrick is a historian of science, labor, and the environment with a focus on central Europe and its global scientific networks in the eighteenth and nineteenth centuries. His research ranges across the natural sciences, from paleontology to climatology, and explores working worlds from women's textile manufacture to hard rock mining. He is currently a visiting scholar at Cambridge University, supported by the DAAD PRIME program. In 2023 he will be a junior fellow at the Institute of Advanced Study at the Central European University. His research has been published in journals such as Isis, Centaurus, the Journal of the History of Ideas, and The Historical Journal. He is currently working on a book about the social history of the natural sciences, tentatively entitled, Science from Below: Work, Climate, and Mineral Empire.
Fernanda Bretones Lane '19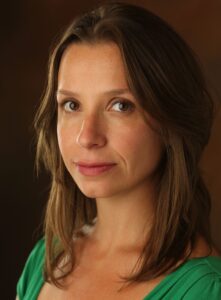 Assistant Professor of History at the University of Florida
She is a historian of the colonial Caribbean, Afro-Latin America, and the Atlantic World. Prior to moving to the United States, she earned a B.A. in history from Pontifícia Universidade Católica de São Paulo (2009) and a master's in social history from the University of São Paulo (2013), in her native Brazil. At present, she is assistant professor of history at the University of Florida, where she is also an affiliate faculty in the Center for Latin American Studies. Her research has been supported by Fundación Carolina (Spain), the Max Planck Institute for European Legal History (Germany), the Woodrow Wilson National Fellowship Foundation, the Lapidus-Omohundro Institute of Early American History and Culture, and the Conference on Latin American History, among others. Her 2019 co-authored article in the Journal of Global Slavery won the 2020 Sturgis Leavitt Award for Best Article from the Southeastern Conference in Latin American Studies (SECOLAS), and she has also published in The Americas (2018) and Slavery & Abolition (2021). Dr. Bretones Lane will join the Omohundro Institute in January 2023 as an OI-NEH Fellow to complete her first monograph, Shores of Asylum: Fugitivity, Empire, and Slavery in the Caribbean, ca.1656-1791.
Ashish Koul '17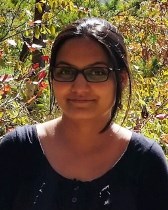 Assistant Professor of History at Northwestern University
She specializes in the history of South Asia from the eighteenth century to the present. Her research investigates the historical processes through which collective identities take shape and transform in colonial and post-colonial contexts. Her current book project, provisionally entitled Islamic Caste: the Arains of Colonial India, 1890s-1940s, examines the intertwining of caste, religion, and politics in the historical trajectory of a South Asian Muslim community called the Arains. Paying attention to changing ideas about history and genealogy, religious practice, and political representation, her book analyzes articulations of Arain identity during a period when this community, and South Asia as a region, witnessed the transition from British colonial rule to post-colonial nationhood. She has been a postdoctoral fellow at the MacMillan Center for International and Area Studies, Yale University, and has published articles in Modern Asian Studies, South Asian History and Culture, and Social Science Probings.
Aileen Teague '18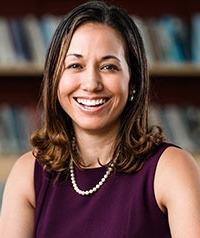 Assistant Professor in the Bush School's Department of International Affairs at Texas A&M University
She previously held a postdoctoral fellowship at Brown University's Watson Institute for International and Public Affairs. Born in Colon, Panama, she traveled the world as part of a military family and served in the U.S. Marine Corps from 2006 to 2014. Dr. Teague enjoys providing a voice on how history has shaped current social and political issues. Her opinion pieces have appeared in venues including Time and The Washington Post. Her research focuses broadly on issues of interventionism, militarization, and incorporating top-down and bottom-up perspectives to understand the effects of U.S. policies on foreign societies. She is working on a book entitled, Americanizing Mexican Drug Enforcement: The War on Drugs in Mexican Politics and Society, 1964–1982, which examines the effects of United States drug policies and policing efforts on 1970s and 1980s Mexican politics and society. She has published articles in Diplomatic History and the Social History of Alcohol and Drugs. She has received support from organizations that include Fulbright (García Robles); the Society for Historians of American Foreign Relations (SHAFR); the Eisenhower Institute at Gettysburg College; and the Center for U.S.-Mexican Studies at the University of California, San Diego, where she served as a visiting fellow.
Previous Placements
Mohammed Allehbi
Patrick Antony
Junior Fellow (Postdoctoral Fellow)
Institute of Advanced Study at the Central European University

Jorge Delgadillo
Chancellor's Advance Postdoctoral Fellow
UC-Irvine
Jessica Lowe
Visiting Assistant Professor of History
Sewanee University
Taryn Marashi
Assistant Professor of History
Augsburg University
Sarah Nelson
Postdoctoral Fellow
Leiden University
Danielle Stubbe
K-12 Education
Anna Young
College Counselor
Mary Bridges
Henry Chauncey Jr. '57 Postdoctoral Fellow
Yale University
Lisa Lackney
Senior Lecturer
University of Akron
Tiago Maranhao
Mellon Postdoctoral Fellow for Humanities Education and visiting Professor in History
Tougaloo College
Kyle Romero
Visiting Assistant Professor
Loyola Univeristy Maryland
Fernanda Bretones Lane
Assitant Professor
University of Florida
Henry Gorman
Data Science Academy Associate
Point72
Sarah Holliday
Manager
Fabled Bookstore
Justin Hubbard
JulietLarkin-Gilmore
ACLS Oscar Handlin Fellow
American Council of Learned Societies
Zoe LeBlanc
Assistant Professor, School of Information Sciences
University of Illinois at Urbana-Champaign

Katherine McKenna
NEH/Teagle Foundation Postdoctoral Fellow
University of Notre Dame
Carolyn Taratko
Research Associate and Lecturer
University of Erfurt
Danyelle Valentine
Mellon Postdoc in Women's Studies
Vanderbilt University