From the Chair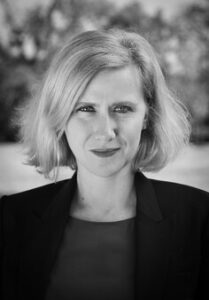 Welcome to Vanderbilt's history department!  
At Vanderbilt, the study of history centers on a deep critical engagement with the past and the narratives that surround it. We are a robust intellectual community of teacher-scholars, graduate students, and undergraduate students who relish debate and conversation. On our website, you will read about some of the diverse and creative spaces where this happens, from coursework to public events. The  Vanderbilt History Seminar, our flagship series, welcomes top scholars to campus to present new work to faculty and graduate students with the aim of prompting open-ended intellectual conversation on the latest developments in the field. Our renowned Honors Program offers undergraduates an intensively mentored opportunity to pursue consequential academic research and writing, while the Vanderbilt Historical Review creates opportunities for undergraduates at Vanderbilt and beyond to write, edit, and publish their scholarship.  
Our internationally distinguished faculty have diverse research and teaching agendas that span from antiquity to modern history, with expertise in the Americas, Europe, Asia, and Africa, as well as interconnections across the Atlantic, the Mediterranean Sea, and the Indian Ocean. Our collective research has redefined many fields, as evinced by the hundreds of prestigious prizes, grants, and fellowships we have held. Many of us are involved with projects that challenge why certain historical narratives have been privileged over others. We believe that reckoning with the past can help us move our society in the direction of justice and equality. Drawing from our collective expertise, our Ph.D. program is founded on rigorous scholarly research and close mentorship and is composed of students from across the globe who pursue cutting-edge research in a wide range of fields and methodologies. 
The department offers three undergraduate majors, history, economics and history, and law, history, and society, a selection that enables students to dig deep into a region, theme, or interdisciplinary aspect of history that most excites them. We also offer a minor in history. Whether you choose to take one class or join us as a major, all of our courses will encourage you to think about the past in new ways and will challenge you to analyze, write, and research with confidence and maturity. 
Explore our website to learn more about our community and our research, and if you're on campus, stop by to say hello and learn more about us. 
Sincerely,
Emily Greble 
Chair, Department of History