Core Faculty and Staff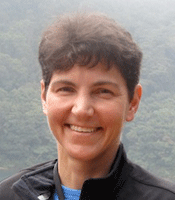 Katherine Crawford
(she/her/hers)
Director, Gender and Sexuality Studies
Professor, Gender and Sexuality Studies and History
Katherine Crawford is Director of the Program in Gender and Sexuality Studies and Professor of History at Vanderbilt University. Her books include Perilous Performances: Gender and Regency in Early Modern France(Harvard University Press, 2004), European Sexualities, 1400-1800 (Cambridge University Press, 2007), and The Sexual Culture of the French Renaissance (Cambridge University Press, 2010). She is interested in the ways that gender informs sexual practice, ideology, and identity, both in normative and non-normative formations. She teaches a wide variety of classes in History and GSS on gender and sexuality.
(she/her/hers)
Associate Chair, Gender and Sexuality Studies
Senior Lecturer, English Department and Gender and Sexuality Studies
Elizabeth Covington is the Associate Chair and Senior Lecturer of the Department of Gender and Sexuality Studies as well as Senior Lecturer in the English Department. She earned her Ph.D. in English literature from Vanderbilt. Elizabeth has published articles in Genre and Journal of Modern Literature, and she is currently working on a book about experimental psychological theories of memory and the emergence of modernist literature in Britain. She teaches a wide variety of classes in GSS and English.
(she/her/hers)
Professor, Ph.D., Harvard University
Kathryn Schwarz received her Ph.D. from Harvard University in 1994. Her teaching and research interests include early modern literature and culture; feminist, queer, and gender studies; relationships between embodiment and social subjectivity; and theories of community. She is the author of What You Will: Gender, Contract, and Shakespearean Social Space (University of Pennsylvania Press, 2011), and Tough Love: Amazon Encounters in the English Renaissance (Duke University Press, 2000), which was awarded the Roland H. Bainton Book Prize for Literature in 2001. With Holly Crocker, she co-edited "Premodern Flesh," a special issue of postmedieval (2013). Read more
Laurel C. Schneider
(she/her/hers)
Professor of Religious Studies, Religion and Culture
Ph.D., Vanderbilt University
Laurel Schneider is a scholar of modern and postmodern Christian thought trained in gender theory, sociology of religion, and in Native American religious traditions. She is interested in intersectional questions of identity, meaning and divinity as they pertain to contemporary political and social questions of justice and liberation. Race, sexuality, culture, narrative, poetics, and colonial history cannot be separated in the make-up of persons, societies, or religions as if strands in a rope. Rather, identities and ideas—especially religious identities and ideas—come into being in the relationship. Because of this presupposition in her work she focuses on how ideas of divinity or of presence can be thought outside of narrow western constructions of meaning. Read more
Brooke A. Ackerly
(she/her/hers)
Professor of Political Science
Ph.D., Political Science, Stanford University
Professor Ackerly is a Professor of Political Science at Vanderbilt University and co-Editor-in-Chief of the International Feminist Journal of Politics (2018-2021). In her research, teaching, and collaborations, she works to clarify without simplifying the most pressing problems of global justice, including human rights and climate change. Using feminist methodologies, she integrates into her theoretical work empirical research on activism and the experiences of those affected by injustice (Grounded Normative Theory). Read more
Ellen Armour
(she/her/hers)
E. Rhodes and Leona B. Carpenter Chair in Feminist Theology
Director of the Carpenter Program in Religion, Gender, and Sexuality
Ph.D., Vanderbilt University
Dr. Armour's research interests are in feminist theology, theories of sexuality, race, gender, disability and embodiment, and contemporary continental philosophy. She is the author of Deconstruction, Feminist Theology, and The Problem Of Difference: Subverting the Race/Gender Divide (Chicago: University of Chicago Press, 1999) and co-editor of Bodily Citations: Judith Butler and Religion (Columbia University Press, 2006), as well as a number of articles and book chapters. Her current book project, tentatively entitled Signs and Wonders: Theology After Modernity, will diagnose and craft a theological response to the shifts in our understanding of "man" and "his" others (sexed/raced, animal, and divine) as modernity declines.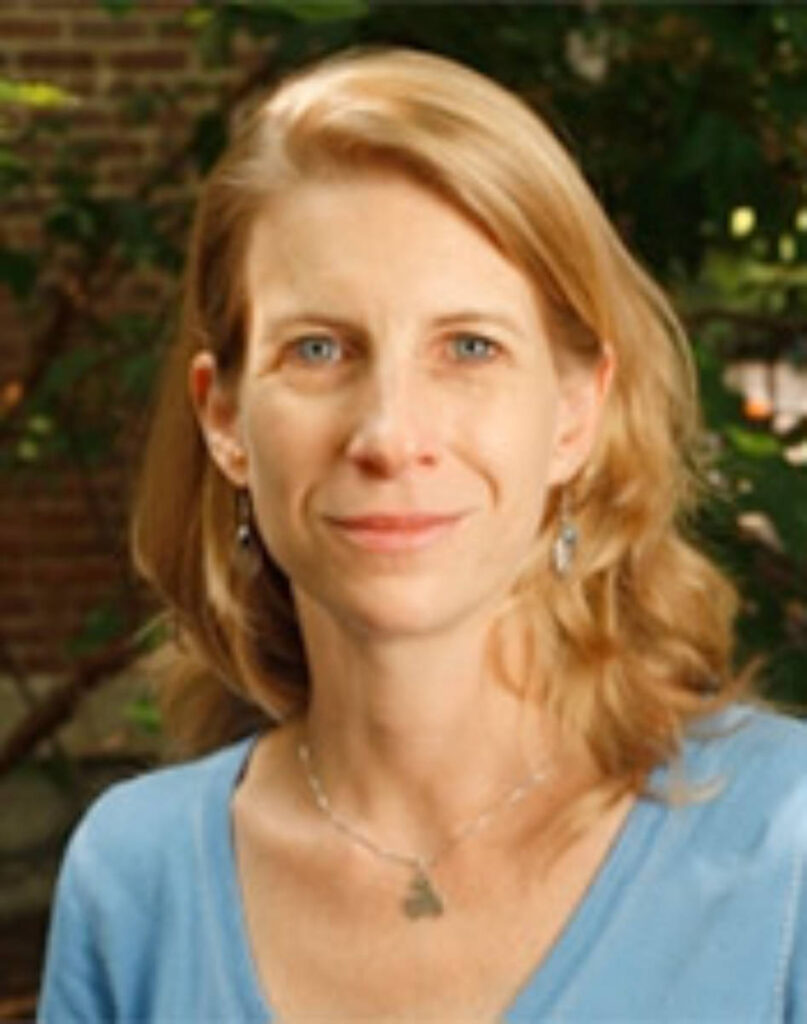 Laura M. Carpenter
(she/her/hers)
Associate Professor of Sociology
Ph.D., University of Pennsylvania
How does gender influence how sexuality and health unfold over the life course? My research examines how sexual and social experiences—such as sexual initiation, divorce, or the onset of chronic illness—affect a person's sexual beliefs and behaviors later in life. I ask how individuals' sexual biographies are shaped by broader cultural and historical changes, such as the sexual "revolution" of the late 1960s-early 1970s, and the invention of "revolutionary" pharmaceuticals. I focus on the ways in which intersections among gender, race, ethnicity, social class, and sexual orientation influence these life course processes, and the intertwined dynamics of gender, sexuality, and health from birth until death. Read more
Nancy Reisman
(she/her/hers)
Associate Professor
M.F.A., University of Massachusetts at Amhurst
Representative publications: Trompe L'Oeil (May 2015), The First Desire (Pantheon, NY 2004), House Fires (University of Iowa Press, Iowa City, IA 1999), Stories anthologized in O.Henry Award Stories 2005 (Anchor Books), Jewish in America (University of Michigan Press, 2004), Mother Knows: 24 Tales of Motherhood (Washington Square Press, 2004), Bestial Noise: A Tin House Reader (Bloomsbury Press, 2003), The Iowa Award: The Best Stories 1991-2000 (University of Iowa Press, 2001). Individual stories published in Tin House, Yale Review, Five Points, Kenyon Review, Glimmer Train, Michigan Quarterly Review, New England Review, Subtropics, Narrative, and other journals.
Rory Dicker
(she/her/hers)
Margaret Cuninggim Women's Center Director
Rory Dicker joined the Women's Center staff in January 2015 as Director. Rory grew up in New York and earned a Bachelor of Arts from the Johns Hopkins University, where she majored in English and minored in French. After completing her Ph.D. in English at Vanderbilt, Rory taught at Westminster College in Missouri for several years before returning to Vanderbilt to teach courses in English and in Gender and Sexuality Studies, where she was Associate Director for four years. The author of A History of U.S. Feminisms, Rory teaches classes about women and literature, feminist pedagogy, and the history of American feminisms. She spends much of her time outside of work with her husband and two daughters and tries to make it to the beach once a year. She considers herself a bookworm at heart and finds herself happiest when she is immersed in a great read.
Rebecca J. Epstein-Levi
(she/her/hers)
Assistant Professor, Jewish Studies and Gender and Sexuality Studies
Rebecca Epstein-Levi is a practical ethicist who works at the intersection of gender, sexuality, and the interpretation of classical Jewish texts. Her book project examines the moral and textual implications of treating sex as one species of social interaction among many and uses sex as a way to think of risk as a moral category. She has also published on Jewish resources against vaccine refusal, balancing collective and individual interests between Jewish ethics and feminist ethics, and the ethics of expertise in sexual health, and has interests in feminist bioethics, environmental ethics, disability studies, and the ethics of textual interpretation. In her copious free time, she enjoys cooking unnecessarily complicated meals and sharpening her overly large collection of kitchen knives.
K. Allison Hammer
(they/them/theirs)
Senior Lecturer, Gender and Sexuality Studies
Allison Hammer's research interests include queer and crip theory, masculinity, transgender studies, and feminist disability studies. Their work has appeared in the Routledge Companion to Art and Disability, Frontiers, Women's Studies Quarterly, Studies in Gender and Sexuality, Feminist Formations, and Transgender Studies Quarterly, among others. Their book manuscript, Masculinity in Transition: Queer and Trans Subversions of American Manhood, is under contract at the University of Minnesota Press. They earned their PhD in English Literature from the Graduate Center of the City University of New York.
Amanda Kinard
(she/her/hers)
Lecturer, Gender and Sexuality Studies
Amanda Kinard's dissertation, Forbidden Pleasures: The Romance and Its Readers, explored the complex relationship between intentional structure and cultural symptom in women's popular fiction from the early 19th to the late 20th centuries. Amanda also had a corporate career with Ingram Book Company, where she published articles about authors from Jane Austen to Lemony Snicket. In addition to feminist literature, her teaching interests include gender in popular culture, intersectional analysis, concepts of class mobility, genre construction, poetic forms and techniques, 19th and 20th century British authors, and classical literature in translation. She and her husband have two teenaged sons. She earned her PhD in English from Vanderbilt University.
Kristen Navarro
(she/her/hers)
Senior Lecturer, Gender and Sexuality Studies
Kristen Navarro's dissertation, entitled Adapted Bodies, Adapted Texts: Queer Survival via Early Modern Drama, explores the myriad ways in which the survival of queer bodies is abetted by filmic and theatrical adaptations of early modern dramatic literature. Her teaching and research interests also include popular culture, film and media studies, and writing/composition. She earned her PhD in English from Vanderbilt University.
Stacy Clifford Simplican
(she/her/hers)
Senior Lecturer, Gender and Sexuality Studies
Stacy Clifford Simplican's book, The Capacity Contract: Intellectual Disability and the Question of Citizenship (2015), analyzes the role of intellectual and developmental disabilities in social contract theory and the disability rights movement. Some of Stacy's articles appear in Contemporary Political Theory, Hypatia, Disability & Society, and Politics, Groups, and Identities. In her spare time, she enjoys teaching feminist theory to her three young children. She earned her PhD in Political Science from Vanderbilt University.
Danyelle Valentine
(she/her/hers)
Assistant Professor, Gender and Sexuality Studies and American Studies

Danyelle Valentine is completing her Atlantic-World History Ph.D. under the supervision of Dr. Richard Blackett.  She is interested in the forced and voluntary migration for enslaved peoples from the United States to islands in the British West Indies from the late 18th through the early 19th centuries. Her dissertation, Embarking on Revolutionary Migrations: The Black Loyalists' Southern Campaign for Freedom during the Revolutionary Era, 1775-1862, explores the relocation and settlement experiences of "Black Loyalists" in Jamaica and other islands throughout the British Caribbean. In addition to her dissertation research, Danyelle investigates the intersections between race, gender, and capitalism within Creole societies in the British Caribbean.
Cara Tuttle Bell
(she/her/hers)
Director, Project Safe; Senior Lecturer, Gender and Sexuality Studies
Cara Tuttle Bell has served as Director of the Project Safe Center since its founding in 2014. Cara previously served as the Associate Director for Student Accountability, Community Standards, and Academic Integrity at Vanderbilt University and as Director of Programs for the Women's Center at Northwestern University. Cara was selected as the 2015 recipient of the Mary Jane Werthan Award, which is presented to a member of the Vanderbilt community who has contributed to the advancement of women at Vanderbilt on a systemic level. In 2016, Cara received the K.C. Potter Outstanding Service to Students Award from the Vanderbilt University Office of the Dean of Students. Cara serves as a senior lecturer in the College of Arts and Science within the gender and sexuality studies program, for which she teaches the Seminar on Gender and Violence. Cara provides institutional advocacy on aspects of university response systems and processes involving sexual violence and represents Project Safe on various university task forces and committees, including the Provost's Task Force on Sexual Assault and the Officer Education Sexual Assault Prevention Committee. Cara was recently named co-chair of the University's Staff Steering Committee for Women's Initiatives. She earned her MA at the University of Louisville, and her JD at Vanderbilt Law School.
Christopher (Kitt) Carpenter
(he/him/his)
Professor, Department of Economics
Professor Carpenter is a health and labor economist who studies the effects of public policies on health and family outcomes. At Vanderbilt he is the Founder and Director of the TIPS-supported Vanderbilt LGBT Policy Lab, the Director of the Program in Public Policy Studies, and the faculty facilitator for Q&A (Queer & Asian). Carpenter is the Director of the NBER Health Economics Program, Editor at the Journal of Health Economics, a member of the National Advisory Council for the National Institute on Alcohol Abuse and Alcoholism, Vice President of the Southern Economic Association, a member of the Board of Directors of the American Society of Health Economists, and Co-Founder and Co-Chair of the American Economic Association's Committee on the Status of LGBTQ+ Individuals in the Economics Profession (CSQIEP). For his contributions to EDI at Vanderbilt, Dr. Carpenter was named the 2021-22 Joseph A. Johnson, Jr., Distinguished Leadership Professor. He has published widely on the effects of legal same-sex marriage, the causes and consequences of youth substance use, and the effects of public policies on health behaviors such as bicycle helmet use, seatbelt use, smoking, cancer screening, and vaccination. Carpenter's research has been continuously supported by the National Institutes of Health, the Robert Wood Johnson Foundation, and the American Cancer Society. He earned his BA from Albion College (MI), and his PhD at UC Berkeley
Charlotte Pierce-Baker
(she/her/hers)
Professor Emerita
Charlotte Pierce-Baker received her B.A. in English from Howard University and the Master's degree in Speech and Hearing Sciences from Ohio State University. She was awarded the Ph.D. in Speech Pathology and Applied Linguistics from Temple University. She served as Director of Women's and Gender Studies at Vanderbilt from 2009 to 2012 and has taught, researched, and written in the areas of American literature and women of color, applied linguistics and dialects, and more recently in the areas of trauma and gender violence. Pierce-Baker's two books have disturbed discussion in their areas of inquiry: Surviving the Silence: Black Women's Stories of Rape (W.W. Norton, 2008, 2009) and This Fragile Life: A Mother's Story of a Bipolar Son (Lawrence Hill Books, 2012).