Nathalie Dieu-Porter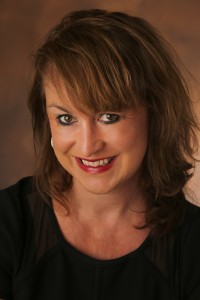 Nathalie Dieu-Porter
Senior Lecturer in French Language and Culture
email
phone: 615-875-8481
Dieu-Porter-CV-02-2021
Education
Post-Master's Degree
Second Language Acquisition (highest honors)
Faculté de Psychologie et des Sciences de l'Education, UMons University
M.A.
Translation in French, English, and Italian
Faculté de Traduction et d'Interprétation, Ecole d'Interprètes Internationaux, UMons University
B.A.               
Translation in French, English and Italian
Faculté de Traduction et d'Interprétation, Ecole d'Interprètes Internationaux, UMons University
Additional Diplomas and Certifications:
Federal teaching licensure from Belgium
Diploma to teach French as a Foreign Language , French Alliance
Accreditation to teach French for Business and French for Global Health, Paris Chamber of Commerce
Certificate in Language Didactics, UMons
Professional Biography
Nathalie Dieu-Porter is a Principal Senior Lecturer in the Department of French and Italian Studies at Vanderbilt University. Her commitment to excellence in teaching and her contributions to interdisciplinary education have earned her the prestigious Harriett S. Gilliam Award for Excellence in Teaching at Vanderbilt.
Dieu-Porter's pedagogical approach emphasizes interdisciplinary learning to prepare students for their professional future. She fosters an inclusive learning environment that encourages critical thinking, empathy, and meaningful dialogue.
Her diverse course offerings, such as Medical French in Intercultural Contexts, French for Business, French for Law, Diplomacy and International Relations, French for Grammar, and Composition, Green Horizons, a travel-embedded course combining field investigation and theoretical learning about sustainable businesses, reflect her expertise in content-based instruction.
As a co-author of the textbook "Affaires Globales" published by Georgetown University Press, she has made significant contributions to language education and professional development. She collaborates with the Paris Chamber of Commerce to offer students the opportunity to obtain a French Government Certificate in various fields of French for the Professions, such as French for Global Health and French for Law and Diplomacy.
She has held administrative positions, including Director of the French Language Program for ten years, and Director of the Center for Second Language Studies for seven years, contributing to educational innovation. She has been Professor-in-Residence at Vanderbilt in France for two semesters and has designed a study-abroad course "Comparisons of Healthcare Systems in the World" for the Department of Medicine, Health, and Society.
Dieu-Porter's dedication to mentorship is exemplified by her decade-long role as a faculty VUceptor, guiding students in their academic pursuits.
Beyond academia, Dieu-Porter has excelled as a translator and interpreter, specializing in the legal, medical, and political sectors. Notably, she served as the interpreter for Michelle Obama during her speech at the African Methodist Episcopal Church Conference at the Opryland Convention Center in 2012.
Nathalie Dieu-Porter's journey in education continues to bridge cultures, foster inclusivity, and shape future leaders in language and culture studies.