Lambda Pi Eta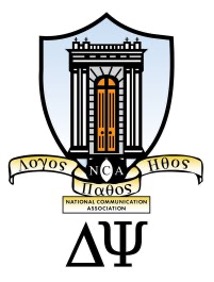 Lambda Pi Eta is the official honor society of the National Communication Association and an accredited member of the Association of College Honor Societies. The Delta Psi Chapter of Lambda Pi Eta at Vanderbilt University was founded in 1996.
The purposes of Lambda Pi Eta are to:
Recognize, foster, and reward outstanding scholastic achievement;
Stimulate interest in the field of communication;
Provide an opportunity to discuss and exchange ideas in the field of communication;
Promote and encourage professional development among communication majors;
Establish and maintain close relationships and mutual understanding between faculty and students; and
Explore options for further graduate education.
To be eligible for membership, students must:
Have completed 60 semester credit-hours and have a cumulative grade point average of at least 3.0.
Have completed 12 semester credit-hours in communication courses and have a grade point average of at least 3.25 in those courses.
Be currently enrolled as a full-time student in good standing.
To learn more about Lambda Pi Eta, contact Dustin Wood.