College of Arts and Science announces inaugural Dean's Distinguished Teaching Fellows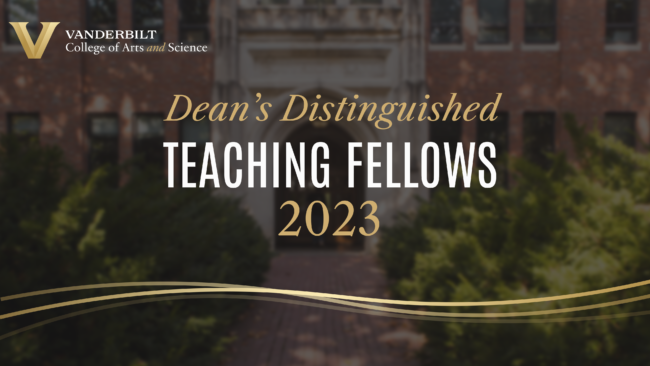 The College of Arts and Science has recognized its most dedicated instructors with the new Dean's Distinguished Teaching Fellows program. The fellows represent faculty excellence in teaching effectiveness, imaginative and innovative teaching practices inside and outside of the classroom, and extraordinary contributions in designing and advising undergraduate Immersion experiences.
This year's group of Dean's Distinguished Teaching Fellows span all three divisions of the college (Humanities, Social Sciences, and Natural Sciences), and include a diverse set of pedagogues drawn from the range of faculty ranks and tracks. The Dean's Office received compelling and moving nominations from department chairs, program directors, colleagues, and students attesting to the awardees' immense dedication to students' learning, discovery, and development. Through creative, intentional, and innovative practices in the formal classroom and in independent research and Immersion projects, these faculty have spurred students' individual self-discovery and fostered connections between students and their community.
The college is pleased to announce the inaugural group of Dean's Distinguished Teaching Fellows: