Libraries' Best-Kept Secret Holds Key to Research Success for College of Arts and Science Students
On the eighth floor of Vanderbilt's Central Library, a group of small offices flank a large, welcoming study area. Pieces of art from the library's collection dot the walls. Though light pours into the space from large windows, students from the College of Arts and Science are largely in the dark about the resources available in the surrounding offices. This is the domain of the subject librarians, specialists whose job is to help students succeed at disciplinary research.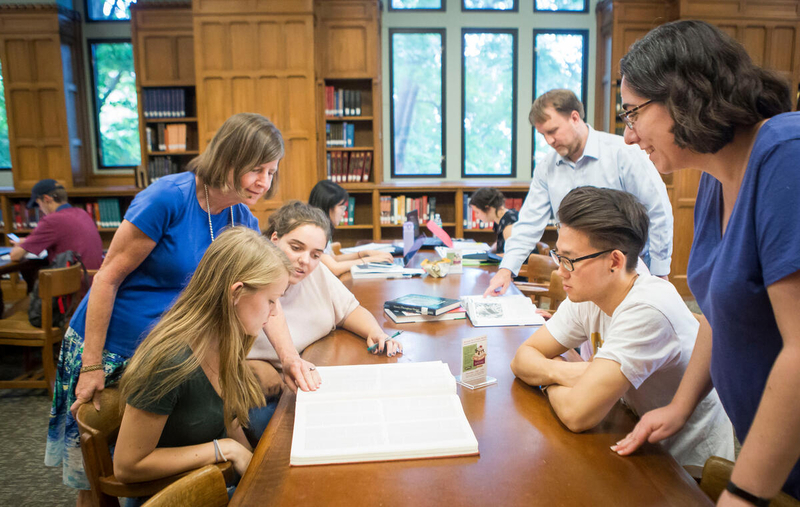 Of the university's 36 subject librarians, 19 focus primarily on College of Arts and Science subjects. Of these 19, most are housed in the Central Library, with librarians for religious studies in the Divinity Library and those for science and mathematics at the Stevenson Science and Engineering Library. When students declare a major, they get a library care package with a note from their "personal librarian" and the promise of a free cookie from the Rand Dining Center if they book a research appointment.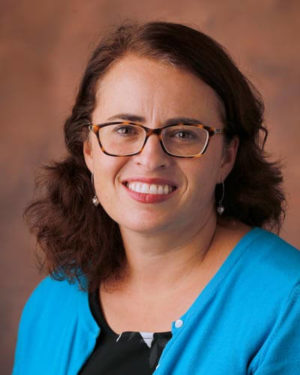 According to Honora Eskridge, who directs the Stevenson Library, access to Vanderbilt Libraries can be both a blessing and a burden for students. On the one hand, the libraries provide "the most information a student will probably ever have access to in their lives," she said. The libraries' vast holdings include 4.7 million volumes, more than 124,000 electronic journals, and 772 research databases.
"Only a small percentage of the information available online is free. The library spends millions of dollars per year to make the rest—the part that doesn't come up in Google—available to students," Eskridge said.
On the other hand, all that information can be overwhelming to navigate. Many new Vanderbilt undergraduates are unfamiliar with academic libraries and their immense variety of materials. Even if students land on the right resource, they may not have the advanced search skills needed to get the right information from it. That's where the subject librarians swoop in to save the day.
"I will move heaven and earth to meet with a student," said Pam Morgan, the librarian for Public Policy Studies; Sociology; and Medicine, Health, and Society. "Some projects are pretty high-level and specialized, and I really have to do a lot of legwork to find what they need. But that's one of the best parts of the job. It keeps things interesting."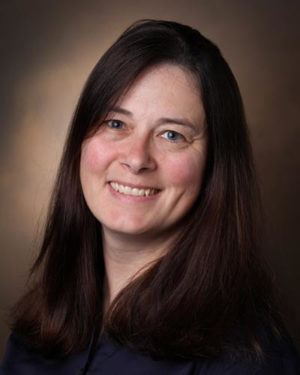 Morgan started her library career at the National Security Archive, a non-governmental organization, working with declassified documents. She then spent about 15 years in corporate, public, and academic libraries before coming to Vanderbilt. Her varied background made her a natural fit for working with Arts and Science students and faculty, who study across the university's widest range of disciplines.
About 80 percent of Morgan's consultations are with undergraduate students, who can obtain help on everything from using specialized databases to developing an overall research strategy for a project to finding specific resources for a paper. Graduate students typically seek help with citation management, the process of tracking and properly citing research sources. Morgan also leads workshops and guided research sessions for specific classes. Her favorite part of the job is seeing how her work helps make students' lives a little easier.
"The big thing is that students just end up feeling better. This service saves them time and relieves their stress. I feel like I've contributed to their well-being," she said.
Ramona Romero, who has been a Vanderbilt librarian for 13 years, specializes in Anthropology, Philosophy, and Classical and Mediterranean Studies. She originally planned to become a classical archaeologist but quickly realized that it was not the right career for her. Instead, she took a terminal master's degree in archaeology and then added a master's in library science.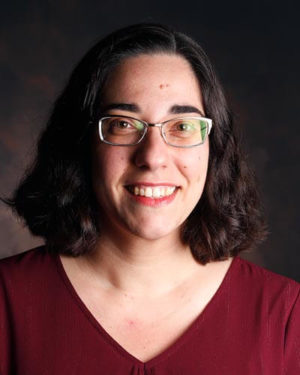 "I had always had a passion for books and recognized that this would be a way to use all the knowledge I had acquired while studying classics. I got to continue working in my discipline, just in a different way," Romero said.
Like Morgan and other subject librarians, Romero splits her time between one-on-one consultations, guided group sessions, and writing research guides. Since she works heavily with the ancient and medieval periods, she often helps students navigate issues such as obscure search terms, limited primary sources, untranslated materials, and a lack of information about marginalized populations. Subject librarians also work periodically at the general reference desk, to help them stay nimble across disciplines.
In addition to providing research support, Arts and Science subject librarians help the Vanderbilt libraries expand their holdings of materials that underpin unique research experiences for students and faculty. Romero, for instance, helped the Central Library track down and acquire more than 300 volumes on Greek epigraphy. These inscriptions—found on tombs, buildings, pottery, and more—are key to understanding the history, society, and language of ancient Greece. They serve as an unparalleled resource for Vanderbilt classics students and faculty: no other institution in the Southeast has such an extensive collection on the topic.
"We are building the collections that we do for students and faculty to use and enjoy and learn from," Romero said. "It brings me great joy when people come to the library and have an 'Aha!' moment where they say, 'I can't believe I found this'."
To locate your subject librarian or book an appointment, visit the Vanderbilt Libraries subject librarian webpage, or submit a query through the "Ask a Librarian" service.