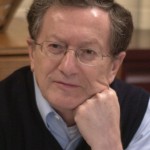 Mary Jane Werthan Professor Emeritus of Jewish Studies and Hebrew Bible and Professor of Classics
B.A. (Brooklyn College 1962)
Ph.D. (Brandeis 1966)
Professor Sasson retired from the University of North Carolina (Chapel Hill) as its William R. Kenan Jr. Professor of Religious Studies and came to Vanderbilt where he was quickly enlisted to become the founding Director of Vanderbilt's Program in Jewish Studies. His specialty is the Hebrew Bible and the cultures of the ancient Near East. He is currently president of the International Association for Assyriology and a past president of the American Oriental Society (1996) and of the Society of Biblical Literature (SE branch, 1986). He has belonged to the editorial board of a number of journals and series, among them Biblical Archaeologist, Mesopotamian Studies, Mari: Annales de recherches interdisciplinaires, Shofar, Estudios de Asia y Africa, as well as major reference tools such as The Anchor Bible Dictionary. He has edited the "Bible and Ancient Near East" pages of the Journal of the American Oriental Society (1976-1984, 1996-1999) and was the chief editor of Scribner's awards-winning Civilizations of the Ancient Near East, a 4-volume reference set that appeared in 1995. He has lectured widely, including recently as a Visiting Professor at the Sorbonne and also in China, Venice, Israel and the United States. Sasson's scholarly efforts have clustered around two disciplines: Assyriology, specializing on the archives found at the Middle-Euphrates town of Mari; and Hebrew Scripture. He has published commentaries on Ruth (1979, now also in a second edition) and the Anchor Bible's Jonah (1989).
His teaching interests include Biblical Hebrew, Akkadian, Hebrew Bible, Assyrian culture and its impact on ancient Judaism, Jewish Messianism, Wisdom Literature of the Hebrew Bible and the Ancient Near East, and Literature of the Ancient Near East.
Prof. Sasson retired from Vanderbilt in 2015.