Jadzia Butler Reflection on History Major
Jadzia Butler '10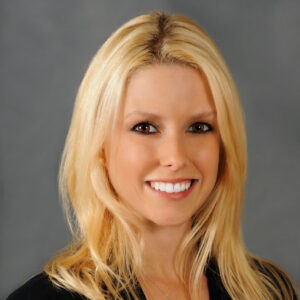 While at Vanderbilt, Jadzia was one of the founders of the Vanderbilt Political Review. Here are her reflections on the history major:
"I came to Vanderbilt obsessed with politics and public policy, knowing that I wanted to end up in D.C. someday. As a result, I double majored in political science and history. Political science seemed like the obvious choice, but I tacked on a history major as well, because a wise family friend from home told me that if I only focus on where we are without considering where we've been, then I'd be doing the whole "political science thing" (her words, not mine) wrong. She couldn't have been more prescient.
Four years later I made it to D.C., and began channeling my career towards technology, privacy, and cybersecurity issues. I watched the Iranian government be brought to its knees through, of all things, Facebook posts and Tweets that both sparked and coordinated the Green Revolution. Clients of my strategic communications firm fell victim to increasingly severe data breaches, and many of them slowly but surely realized that they should probably invest at least as much in cybersecurity as they do in their parking lot security. The infamous "Summer of Snowden," during which I was a legal intern at a tech policy nonprofit, forever changed the world's understanding of just how much a government can know about its citizens in the Digital Age. There's no easy answer to the question of just how far the government should be able to intrude into our personal lives in the name of keeping us safe. However, as a lawyer and advocate, my experiences have given me the fundamental belief that in the internet era you simply cannot have freedom without your digital dignity. These topics appear to be exclusively forward-looking and only relevant to the present day, but I would not be nearly as effective when it comes to understanding, analyzing, and arguing about these issues without my history major.
First and foremost, my history major (and the lengthy honors thesis that came with it) taught me how to write and think critically–which made writing the least of my concerns in law school (hint: law school exams are significantly easier if you're a good writer). As an advocate for that tech policy nonprofit from my 1L summer, which I came right back to after graduating with my law degree, my most persuasive arguments to lawmakers stemmed from my ability to demonstrate that the issues at hand only appeared to be new–that we have, in fact, been here before, and it's critical that we not make the same mistakes that took place decades ago. As an attorney at a firm today, the skills that I gained as a history major help me craft creative, well-organized, and well-written arguments on a daily basis. History is always repeating itself, even when policy issues seem "new" and unchartered. If you, as a Vanderbilt student, hope to go into a career where you will be considering public policy, writing persuasively, and arguing, a history major is undoubtedly right for you."