Lee Conell (MFA '15) is 2020 Wallant Award recipient
MFA graduate Lee Conell (MFA in Fiction/2015) has been awarded the Edward Lewis Wallant Award for her novel The Party Upstairs.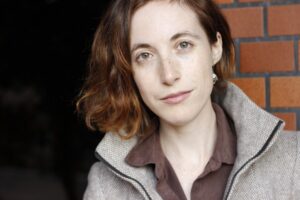 The Edward Lewis Wallant Award is a national prize from the University of Hartford that recognizes an emerging author whose outstanding work shows kinship with Wallant's writing. It is "one of the oldest and most prestigious Jewish literary award in the United States."
The Party Upstairs tells the story of a day in the life of an Upper West Side New York City co-op from the alternating points of view of Ruby and her father Martin, who also is the building superintendent. The novel was named Best Book of the Summer by Buzzfeed and Entertainment Weekly, and according to the National Book Review, Conell, "Ignites this suspenseful novel, taking place over a single day, with a passion, psychological insight, and a keen sensibility about class and economic difference."
Conell is the author of the story collection Subcortical, which was awarded The Story Prize's Spotlight Award. Her short fiction has received the Chicago Tribune's Nelson Algren Award and appears in the Oxford American, Kenyon Review, Glimmer Train, American Short Fiction, and elsewhere. She is a 2020 National Endowment for the Arts Fellow as well as the recipient of creative writing fellowships from the Japan-United States Friendship Commission, the Tennessee Arts Commission, and the Sewanee Writers' Conference.
Please click here for more information about the prize and the virtual award ceremony.