Economics Department hires three new assistant professors
Welcome to our new faculty, who will be starting in Fall 2021!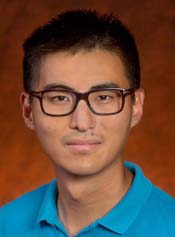 Christopher Li comes to us from an assistant professorship in Political Science at Florida State University.  He earned his Ph.D. in Economics from Northwestern in 2016, then held postdoctoral fellowships at Yale and Princeton before going to FSU.  Interested in microeconomics and political economy, he has several publications, most recently "A Theory of Strategic Voting with Non-Instrument Motives" (co-authored), published in Social Choice and Welfare in 2020.  Li will teach microeconomics at the undergraduate and graduate levels at Vanderbilt.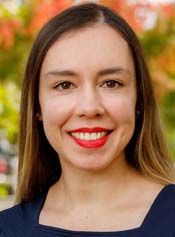 Sarah Ridout will earn her Ph.D. in Economics from Harvard in May 2021, with a dissertation entitled, "Essays in Decision Theory."  Prior to Harvard, she earned an M. Sc. at the London School of Economics and a B.A. from Oxford.  Her research interests include decision theory and behavioral economics, including game theory.  At Vanderbilt, she will teach courses in microeconomics and game theory.
Maria "Masha" Titova's Ph.D. in Economics from the University of California-San Diego becomes final this summer.  Hailing from Russia, she is interested in microeconomic theory, political economy, and information economics.   Her co-authored paper, "Shopping Malls, Platforms, and Consumer Search," was published by the International Journal of Industrial Organization in 2018.  She will likely teach microeconomics and math for economists at Vanderbilt.