Meet research associate professor Ryan Thomas Trahan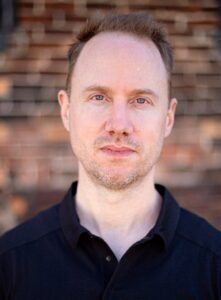 Ryan Thomas Trahan is a research associate professor in the Program in Climate and Environmental Studies.
Trahan focuses on technological transitions, with specific expertise in electricity and sustainability. His research is less concerned with whether the energy transition will occur and more interested in how quickly and for whom the resulting benefits will accrue. To better understand these queries, and to design useful regulatory guidelines, Ryan concentrates his research on connecting the energy transition with other secular trends, particularly those of corporate governance, digitization and financialization.
Trahan has published in various scholarly journals, including Energy Research and Social Science; Hastings Environmental Law Review; Environmental Law Reporter; Texas Journal of Oil, Gas, and Energy Law; and Business Horizons.
Trahan serves as director of the Distribution of Power Project, which is a collaboration with Professor David Hess. The project focuses on local power organizations (LPOs), which provide electricity distribution and other services to customers within a defined geographic area. The Project hypothesis is that electricity is the primary lever for decarbonization and that LPOs are its primary fulcrum. The goals of the project are to develop neutral, transparent assessment and planning tools for use by LPOs, policymakers, and stakeholders to facilitate the sharing of information through networks and conferences, and to advance discrete, targeted environmental, social and governance (ESG) investment in this sector.  For more information, see the project website.
Before joining Vanderbilt, Trahan worked as a transactional attorney for a variety of sophisticated clients, including sovereign wealth funds, family-offices, private equity and hedge funds, and ultra-high net worth individuals. His strategic investment counsel covered various areas, including land use, energy, and sustainability. While practicing in Los Angeles, Trahan was active with the Urban Land Institute and was an affiliated fellow (remote) of the KBH Energy Center. Trahan received a J.D. from the University of Texas School of Law, where he was a Tom C. Clark scholar; an M.B.A. from the Helzberg School of Management at Rockhurst University; and a B.S. in Economics from the Mathematics and Economics Department at Emporia State University.