Vanderbilt in Berlin 2013
WHAT STUDENTS SAY ABOUT VANDERBILT IN BERLIN 2013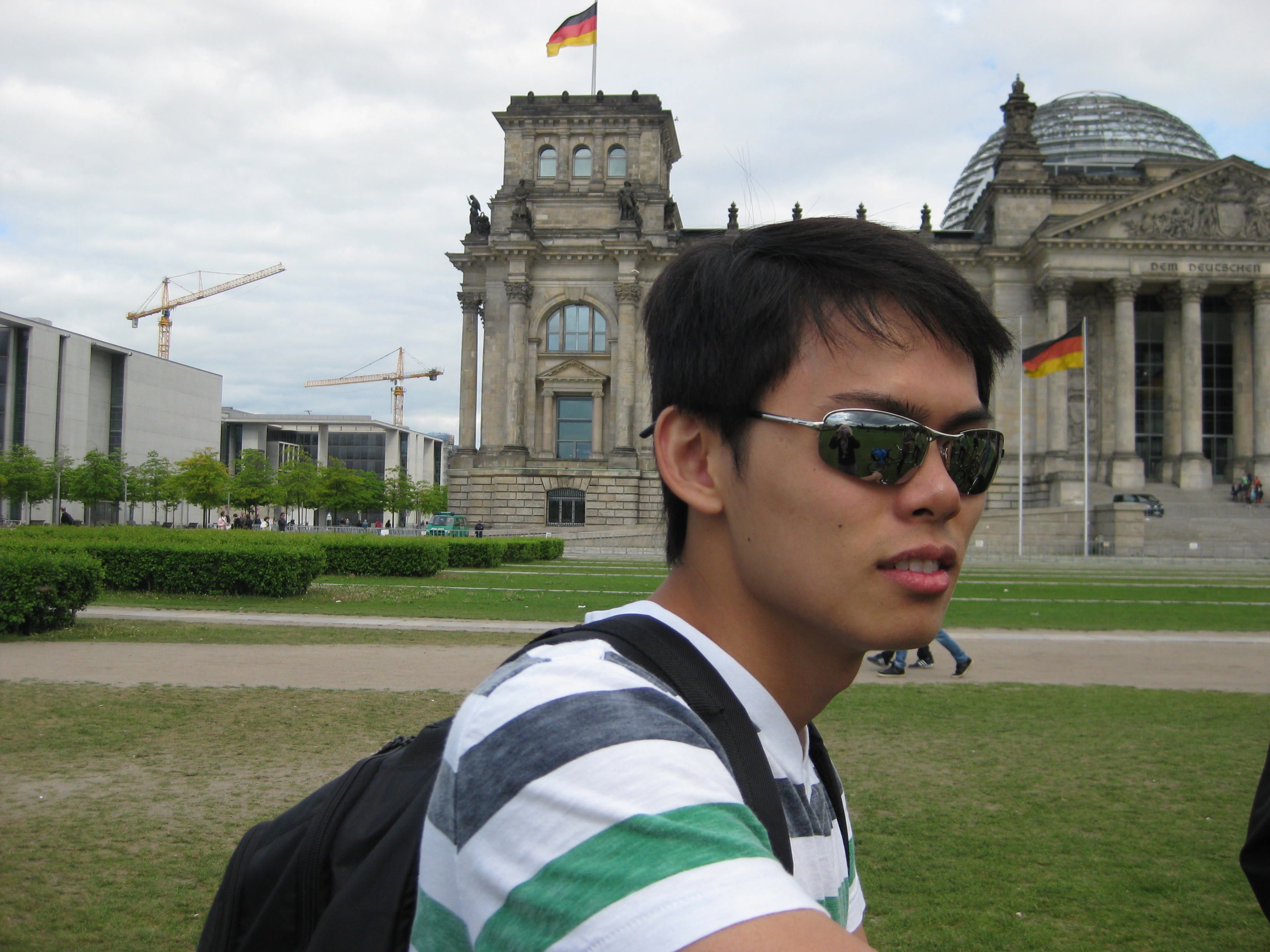 Kevin Liu on bike tour at the Reichstag (Parliament)
Kevin Liu:

"Berlin ist eine schöne, interessante Stadt mit vielen Dingen zu machen."
Carol Anne at Schloss Sanssouci (minutes before the duck...!)

Carol Anne Spangler:
"Dieser Sommer war der Beste meines Lebens! Ich will Berlin nie verlassen!"

Jamie at Brandenburg Gate

Jamie Salazer:
"Berlin is such a wonderful city, it offers something for everyone!"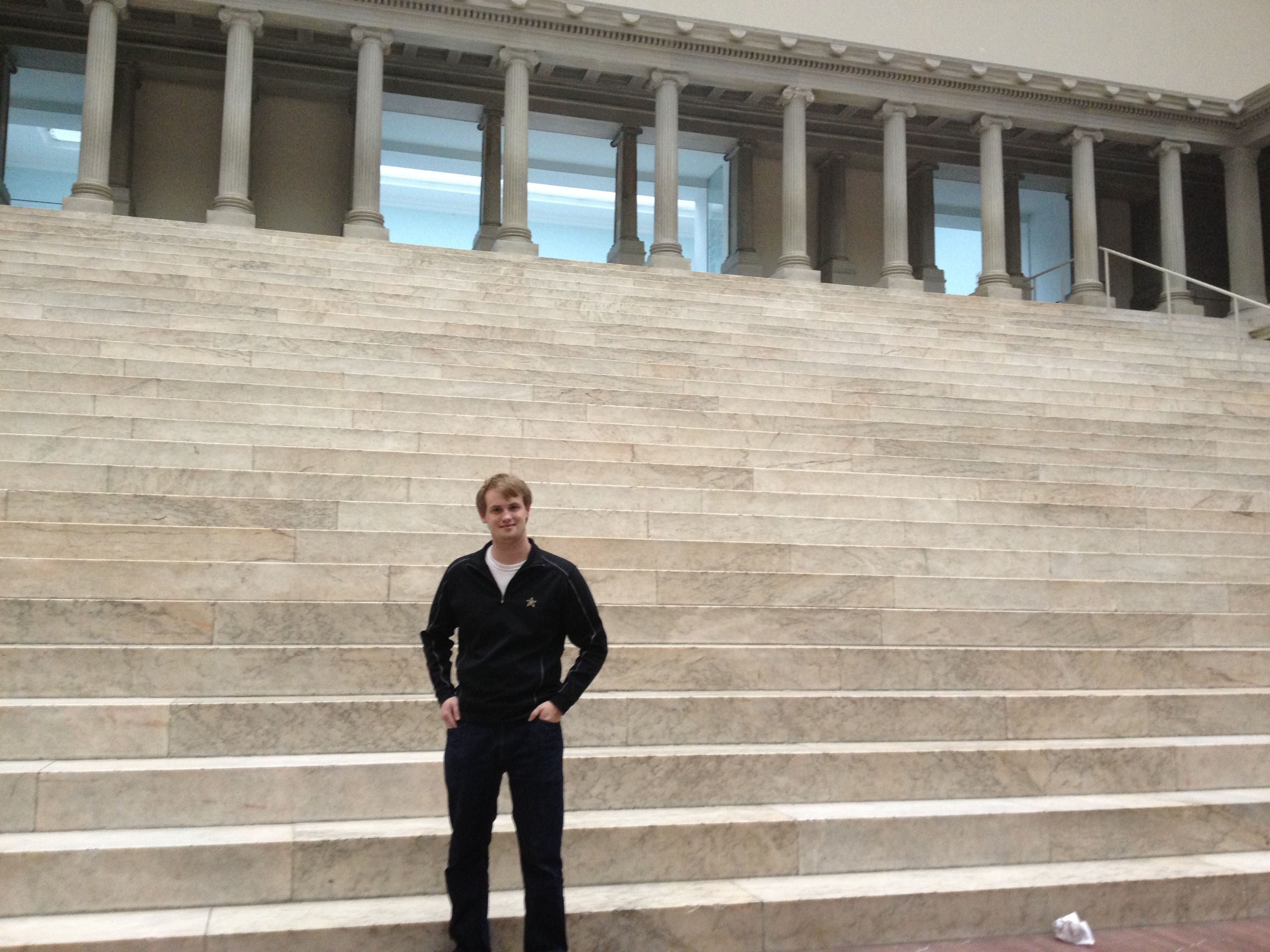 Jeremy at the Pergamon Altar
Jeremy Wilson:
"Ich liebe Berlin, die Stadt der Wurst und der Deutschen."
Sigi at Schloss Sanssouci
Siegfried Schlunk:
"Falls man in Berlin ist, muss man das Pergamon Museum und das Tor von Ishtar besuchen
und ins Theater gehen. Vergiss nicht das Theater."
Chase and Berlin graffiti
Chase Kojaian:
"Berlin ist meine Lieblingsstadt. Es ist schön und absolut faszinierend.
Ich will Berlin nicht verlassen!"
Before Christoph discovered street food

Christoph Sproul:
"Berlin has the best street food ever! I will really miss the constant Nudeln-boxes and Wurst!"

Blair's spoon

Blair Tramel:
"Berlin has something for everyone! The FUBiS program is the perfect balance between academics and fun.
I got to know the city so well in two weeks."

| | | |
| --- | --- | --- |
| | | |
| | | |
| | | |
| | | |