Vanderbilt in Berlin 2011
WHAT STUDENTS SAY ABOUT VANDERBILT IN BERLIN 2011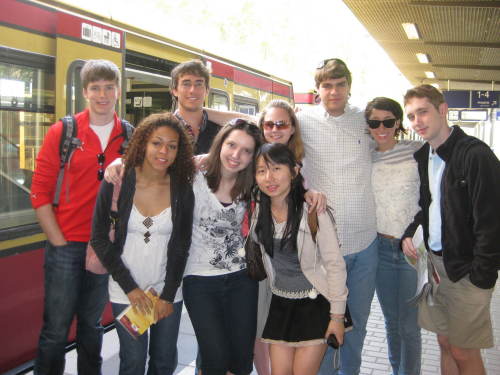 S-Bahn to Sanssouci Palace in Potsdam
Karl Gressly and Hayley Farmer
Hayley Alexandra Farmer
Rhodes College:
"Berlin war arm aber sexy!"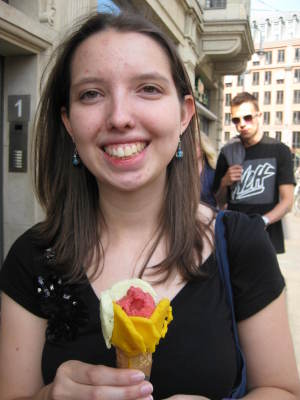 Erika Leicht

Erika Leicht:
"I've never seen pink beer before."
Candace West:

"Group photo, everyone!" (Peggy)




Ruixuan Ding:
"Berlin <= a cute city with cute stuff."
Karl Gressly:
"I hate sunrises - I hate them sooo much."
Hamilton Carpenter


Ham Carpenter:
"Ausgehen. Essen. Trinken. Alles gern."
Hayley Gibson

Hayley Gibson:
"Berlin ist die beste Stadt!
The Singapore Restaurant in Kreuzberg has the best food in the city."
Candace West and Derek Gunn


Candace West:
"And how bout a photo here - and here? then how about you stand over here -
Derek, you get in the picture, too..."
David Baker and Hayley Farmer
David Baker:
"So much food."


Tyler Gilcrest

Tyler Gilcrest:
"Berlin ist die Hauptstadt für deutsche Geschichte und Kultur.
Man muß Berlin erfahren!"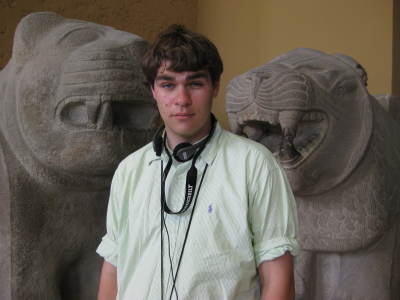 Andrew Martin

Andrew Martin:

"Berlin is a crossroads of Europe.
It has a medley of cultures and atmospheres.

There is always something new going on, and you ALWAYS have a good time."